Gilbert, AZ – Limitless TRT and Aesthetics is addressing one of the most common problems affecting men of all ages. The providers at the new men's health clinic are focused on working closely with men to restore their strength, function, and ability to engage in certain activities that may have been lost due to age. Through their proven and effective treatment solutions, including testosterone replacement therapy, they have been able to address common problems like erectile dysfunction, the decline in sexual performance, loss of strength and muscle mass, and others.
"At Limitless TRT & Aesthetics, we don't give up on men as they age. In fact, it's just the opposite. We think men can get even better as the years go by as long as they pay attention to their health and take action when necessary. The word "limitless" is in our name for a reason – there is no limit to what a man can accomplish, and it's our purpose to help men push their boundaries and make their vision for life a reality," said the company's spokesperson.
To help more men live a full life that they love, the men's health clinic offers a variety of services and treatments that are based on the specific complaints of each patient. Each patient will have access to personalized care and treatment that begins with an initial consultation and comprehensive assessment of their health. As great listeners, the providers will listen closely to each patient's complaints, assess them comprehensively, and determine the next line of action regarding treatment.
Added to Testosterone Replacement Therapy, they also offer Focused Shockwave therapy, a non-invasive treatment procedure that addresses a variety of physical issues including erectile dysfunction, pain and discomfort, etc. As a focused men's health clinic, Limitless TRT and Aesthetics further provides aesthetic treatments and services to help men look their best, irrespective of their age. Some of the aesthetic procedures offered include CO2 Laser Resurfacing to address all kinds of skin blemishes and problems, including lost skin tone, target lines on the skin, etc.
Men can also take advantage of the non-invasive cryolypolisis service offered to address excess fat deposits in areas like the underarm, stomach, thighs, and other areas. They also offer botulinum toxin type A treatments, facial fillers, electro muscle stimulation sculpting, and concierge medicine services.  
Men who wish to take control of their health, appearance, and wellness can contact Limitless TRT and Aesthetics via phone at 1-480-400-0105, or visit them at 3483 S Mercy Rd Suite 104, Gilbert, Arizona 85297, US. For more information, visit their website.
Media Contact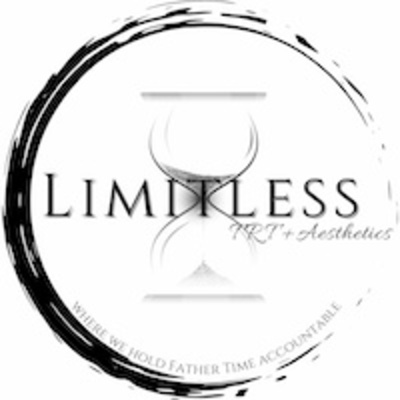 Company Name
Limitless TRT and Aesthetics
Contact Name
Josh Leimbach
Phone
1-480-400-0105
Address
3483 S Mercy Rd Suite 104
City
Gilbert
State
Arizona
Postal Code
85297
Country
United States
Website
https://limitlesstrtandaesthetics.com/