North Mackay, QLD: KIDS – Healthy Kids Nurtured by Nature offers exclusive dental services to patients in North Mackay. One of the key offerings by the centre is pre-orthodontic services available to young patients with crooked teeth and incorrect jaw development due to myofuctional habits such as tongue thrusting, mouth breathing, thumb sucking, and reverse swallowing. 
The treatments recommended by the orthodontist assists the young patient in unlearning the myofuctional habits and learning better ways such as breathing through the nose and swallowing correctly, and as a result, aid the jaw and the teeth to grow well. Besides the oral appliance, patients have a range of activities they must complete twice a day, such as swallowing, tongue, breathing, and cheek exercises. Patients with severe oral problems can also benefit from the pre-orthodontics services by making later treatments such as clear aligners and braces easier.
Besides, KIDS – Healthy Kids Nurtured by Nature has a dedicated team that assists infants with lip and tongue tie complications. The condition affects 5% of all newborns in Australia, and if not treated, it may affect their development, speech and feeding. The Orthodontics in Mackay performs minimally invasive surgeries on newborns with lip and tongue tie complications, a non-memorable and less traumatic procedure that does not require any sedation. The procedure is done by Dr Hany, an experienced specialist and the only experienced LASER user in the region.
After the operation, there are specific postoperative care procedures for faster healing. The centre offers advisory services to assist the parent and caregivers in boosting quick and effective recovery, even though the procedure is non-memorable and less traumatic. Besides advising them after the procedure, the centre has a dedicated web page for caregivers and parents interested in learning more about postoperative care. Older children are given popsicles to suck after the procedure, keeping the area cool and comfortable.
The centre also offers emergency services to patients needing extraction, root canal, pain relief, or other related emergency dentistry services. Unlike in other services, where the parents need to book for an evaluation, they only need to call the centre to talk to a specialist on standby. Once contacted, the specialist offers fast dental services, giving the young patient relief.
KIDS – Healthy Kids Nurtured by Nature is located at 6 Discovery Ln, North Mackay, QLD, 4740, AU. Parents with young patients that need pre-orthodontics services and other natural health alternatives can contact the centre at +61 7 4942 5111. Visit the website for more information.
Media Contact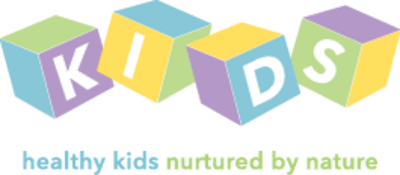 Company Name
KIDS – Healthy Kids Nurtured by Nature
Contact Name
Trehan Stenton
Phone
+61 7 4942 5111
Address
6 Discovery Ln
City
North Mackay
State
QLD
Postal Code
4740
Country
Australia
Website
https://healthykidsqld.com.au/