KidGlov, a boutique marketing and advertising group with offices in Lincoln and Omaha, Neb., is pleased to announce the promotion of Alex Mabry to art director. In her new role, Mabry will conceptualize and create the graphic design and finish art of print and digital projects for the advertising agency. 
"Alex is simply ready for the next level," said Kelley Peterson, vice president, nonprofit creative director at KidGlov, "She has accomplished a lot in her first year at KidGlov through her creative thinking and passion for seeking untapped efficiencies."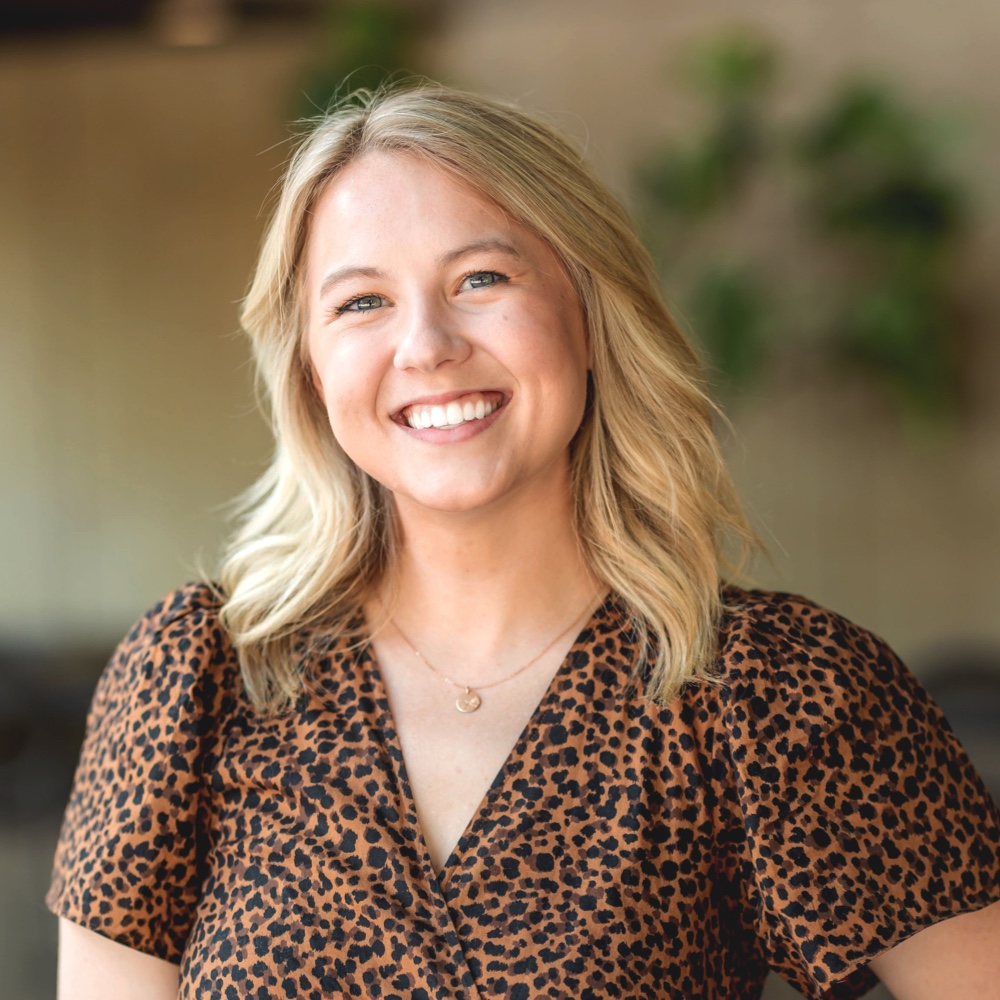 Mabry joined the branding agency in 2020 with a strong skill set in interactive design, including web design, user experience and email design. Her prior role as a brand designer for Hudl, a sports software firm, and the key role she played in client web design projects and branding initiatives are essential assets for KidGlov's brand advertising and marketing projects. 
Heart and thought-provoking design is central to KidGlov's award-winning work. The advertising agency works hand-in-hand with organizations to create visual connections between their messages and audiences. The designs have, for several years, earned the brand marketing group top honors at the American Marketing Association awards in Lincoln and Omaha that recognize the best results-based marketing in the region.
People come first at the advertising agency. The organization was recently named one of Lincoln's Best Places to Work, the third time the agency has been recognized. Support, value and workload balance are the overarching themes of KidGlov's workplace culture. In a recent survey, 100% of employees said they felt supported by the leadership team.
"Our culture manifesto focuses on the importance of workload balance and strives to give our team the time and space they need to do the work they LOV, for clients they LOV with a team they LOV. There is simply no greater driver to love coming to work every day than that," said Katherine Warren, KidGlov chief operating officer. 
Supporting a variety of organizations across the country, the KidGlov team specializes in the industries community health, finance, healthcare, nonprofits and purpose-driven organizations. The award-winning team works with organizations who are ready to make the world a better place for us all. 
Kidglov advertising agency works with regional and national brands across industries through offices in Lincoln and Omaha, Nebraska. The group works with changemaking organizations who believe in the power of branding to kickstart success. Learn more at KidGlov.com, info@Kidglov.com, or visiting their Omaha office at 105 South Washington Street, Papillion, Nebraska 68046.
Media Contact

Company Name
KidGlov
Contact Name
Lyn Wineman
Phone
4024839922
Address
105 South Washington St, Ste B
City
Papillion
State
Nebraska
Country
United States
Website
https://kidglov.com/locations/omaha/