KidGlov, a boutique marketing and advertising agency based out of Lincoln and Omaha, Neb., explored the impacts of 4-H for youth across Nebraska on its latest Agency for Change Podcast. The episode features Kathleen Lodl, associate dean and 4-H program administrator, UNL Department of Extension. 
"We were thrilled to feature the incredible programs of 4-H on our podcast," said Katie Ripa, KidGlov vice president, account director. "Beyond the traditional programs we often associate with 4-H, this group truly empowers youth through enrichment opportunities, and STEM (science, technology, engineering and mathematics) education across the state." 
The mission of 4-H is to empower young people with skills to lead for a lifetime. They are America's largest youth development organization – empowering nearly six million young people across the U.S. and 140,000 across Nebraska. Key Nebraska 4-H programs include campus clubs, school enrichment, after school programs and special interest programs. Over the decades, the organization has adapted to meet the needs and interests of young people.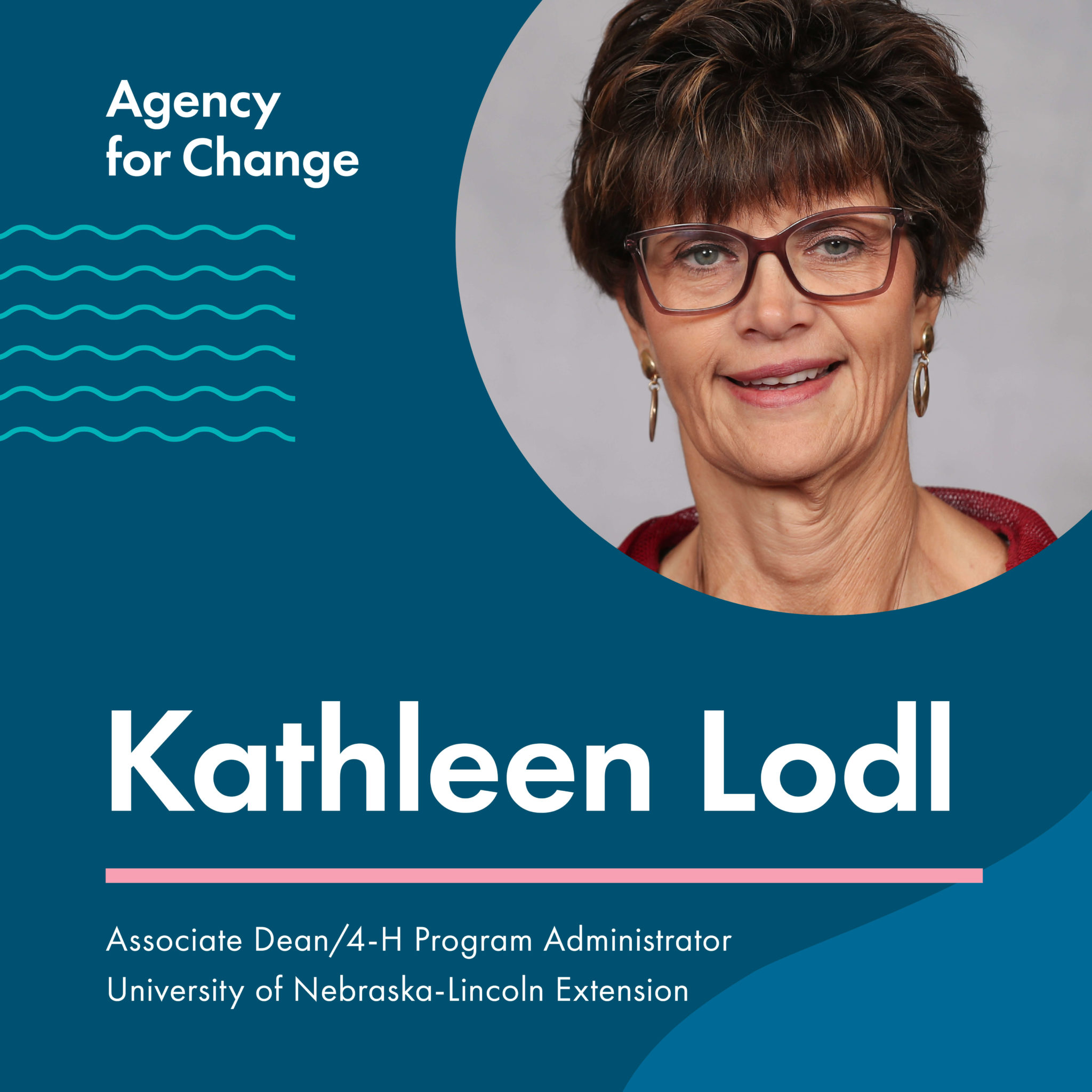 "Now, we're doing robotics and rocketry in addition to healthy lifestyles. We'll always do leadership and give young people the opportunity to do public speaking. But now, that public speaking opportunity may be a video or maybe doing a TikTok presentation. So it's still the basic tenets of positive youth development and helping young people be successful," said Lodl. 
STEM (science, technology, engineering and mathematics) programs are a growing focus for Nebraska 4-H. They developed and operate Click2Science, a video-based education program that provides teaching resources and training for adult volunteers and educators. 
The full Agency for Change podcast episode with Lodl can be found at https://kidglov.com/podcast/kathleen-lodl/ or on any major podcast platform.  
Learn more about Nebraska 4-H at https://4h.unl.edu/ and Click2Science at http://click2sciencepd.org/. 
The Agency for Change podcast from KidGlov marketing and advertising agency brings stories of people creating positive change in the world. From large companies and nonprofit organizations to small advocacy groups and solo agents for change, the program explores what inspires these changemakers, the work they're doing, and how they share their message.
"We believe in inspiring messages and change-making organizations," said Ripa. "We began this podcast to share those stories of individuals, businesses and organizations who inspire us and our work at KidGlov."
The advertising agency's podcast releases new episodes every week. Listen at kidglov.com/agencyforchange or on any major podcast platform.
KidGlov branding agency offers a full array of marketing services from strategic planning and traditional marketing to the latest in digital and social media. This highly experienced team has worked across industries and is quickly becoming a resource for local non-profits whose missions align with their own. KidGlov has won several accolades including top honors at the American Marketing Association awards in Lincoln and Omaha. They've also been acknowledged at the American Advertising Federation Nebraska Awards and have been named one of the Best Places to Work. Learn more about the advertising agency at KidGlov.com, or visit their Omaha office at 105 South Washington Street, Papillion, Nebraska 68046.
Media Contact

Company Name
KidGlov
Contact Name
Lyn Wineman
Phone
4024839922
Address
105 South Washington St, Ste B
City
Papillion
State
Nebraska
Country
United States
Website
https://kidglov.com/locations/omaha/