Dateline: Archer, FL
Creating a beautiful and functional space in one's home does not always come easy. Home renovations can feel extremely taxing between hiring contractors, designers, buying materials, staying on budget, and staying sane. Kaelyn Schmidt, the owner of Kaelyn Schmidt Design, believes that thoughtful home development comes from practicality and functionality.  This North Florida-based business brings together the services of contracting and design to create a seamless home renovation process. "My interior design background and Residential Contractor licence, allows me to not only help with the design of your space, but I can manage your renovation or remodelling project all while staying within budget and ensuring timely completion."
Kaelyn Schmidt Design was founded three years ago with the purpose of helping clients discover their own style and bring it to life in their homes. Kaelyn Schmidt has been in the industry for over a decade, previously working for a custom builder before venturing out on her own. After graduating from the University of Florida with a degree in Interior Design, Kaelyn received her contractor's licence in order to focus on kitchen and bathroom renovations while still offering decorating and design services. As a female in a male-dominated industry, obtaining this licence is one of Kaelyn's proudest achievements. "I enjoy helping clients navigate the complex building, remodelling, and decorating process with ease. I strive to enhance and simplify the entire process ultimately helping clients save time and money and avoid costly mistakes. I believe that working with a designer should be a fun and collaborative process."  
A true one-stop-shop for home development and remodels, Kaelyn and her team at Kaelyn Schmidt Design offers new bathroom and kitchen renovations, floor plans and 3D renderings, tile layouts, new construction selections for local builders, and decorating with a focus on furniture placement. Kaelyn Schmidt Design proudly serves Gainesville, Archer, Williston, Alachua, High Springs, Ocala, and surrounding areas in northern Florida. Though the company has grown quickly, they have not lost their emphasis on client happiness and satisfaction and the dedication to providing quality materials and excellent work. 
When asked how the team manages to keep up this level of one-of-a-kind service, the answer is easy. "We're driven by a passion to create beautiful and functional spaces," says Schmidt. As an added bonus, they can provide interior design assistance and have the ability to legally contract and manage the project from beginning to end, pulling the necessary permits and following the required codes. KSD is a small business that supports other local businesses with all of their renovation projects. They are proud to partner with Carson's Cabinetry, a local cabinetry vendor and manufacturer that offers quality products and craftsmanship. They also collaborate with some amazing subcontractors that provide great work and service on all of their projects.  The cherry on top is their exclusive access to custom furniture pieces that can enhance and emphasise luxury in any space. ​​By carrying wholesale furniture certificates, they can provide high-end furniture at a reasonable price without having to go through a third-party furniture store. Some prestigious brands include Hooker Furniture, Caracole, Hickory Chair, Stickley, Uttermost, Global Views, Cyan Design, and many more.
Let's DESIGN a home you LOVE and will be PROUD to show off!. To take a deeper look at Kaelyn Schmidt Design's beautiful work, visit https://www.kaelynschmidtdesign.com/portfolio.html and prepare to dream about a home remodel in 2022!
Media Contact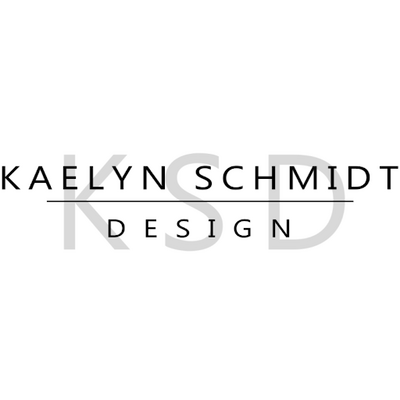 Company Name
Kaelyn Schmidt Design
Contact Name
Kaelyn Schmidt
Phone
352-215-1221
Address
13411 SW County Rd 346
City
Archer
State
FL
Postal Code
32618
Country
United States
Website
https://www.kaelynschmidtdesign.com/