Colorado Springs, CO – Joyner Law has been representing DUI defendants in Colorado Springs and the surrounding areas for years. The DUI lawyer focuses on defending the rights of his clients, making sure that they get the best possible outcomes in their cases. As a leading attorney, the DUI lawyer has handled many cases and has been able to put a smile on the faces of clients whom he has represented.
Led by Attorney John Joyner, the team at Joyner Law focus on each case they are handling, making sure that each client enjoys superior legal advice, constant communication to keep them abreast of the latest developments in their case, and more. The Colorado Springs DUI lawyer also ensures that DUI defendants are appropriately advised to protect them from making common mistakes that could complicate their case and its outcome.
Attorney John Joyner has experience serving in the marines before receiving his undergraduate degree from UC Berkeley. He attended law school at the University of Denver, where he worked for two years as an intern for a criminal defense firm. He has subsequently served as a Deputy District Attorney within the 4th Judicial District Attorney's Office in El Paso County. His years of experience make him a good choice for defendants facing all kinds of criminal charges, including DUI.
Describing him, the law firm's spokesperson said: "Attorney Joyner focuses his criminal defense practice on his clients. He believes in real people and real situations and understands that, while the system may operate in black and white, the stories of his clients are never so simple. He believes every person is entitled to a dedicated defense firm, and his personal attention and legal expertise are given to every single case taken on by the Joyner Law criminal defense firm."
Joyner Law opens its doors to all DUI defendants, whether it is their first, second, third, or subsequent DUI arrests. DUI defendants can call the law firm to schedule a free consultation meeting where they'll get a chance to discuss their case and charges better. Aside from DUI cases, the free consultation offer is also open to all residents of Colorado Springs and the surrounding areas facing criminal charges. The law firm handles all criminal charges, including those involving theft, violent crimes, domestic violence traffic crimes, and others.
Arrested for DUI, DUID, DWAI offenses? Facing vehicular assault, or vehicular homicide charges or preparing for DMV hearings? Contact Joyner Law via phone at (719) 548-4750 or visit the office at 121 S. Tejon St., Suite 201-L, Colorado Springs, Colorado, 80903, US. Visit their website for more information.
Media Contact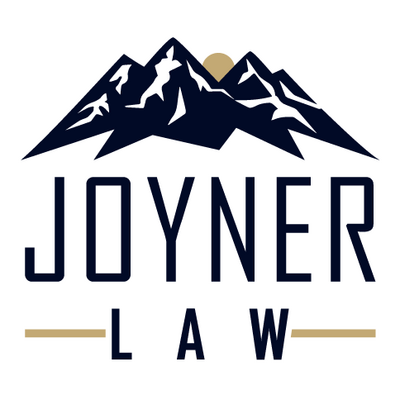 Company Name
Joyner Law
Contact Name
John K. Joyner, ESQ.
Phone
(719) 548-4750
Address
121 S. Tejon St., Suite 201-L
City
Colorado Springs
State
Colorado
Postal Code
80903
Country
United States
Website
https://johnjoynerlaw.com/