KidGlov advertising agency and boutique brand marketing group, is thrilled to expand its leadership team with the addition of Jill Rizzo as vice president creative director. In her new role, Rizzo will oversee the KidGlov creative team as they turn messages into movements for change-making organizations across the nation. 
"Jill is a creative powerhouse in the Omaha market and perfectly balances creativity with strategy," said Katherine Warren, KidGlov chief operating officer. "We are excited to have her talents on our KidGlov team."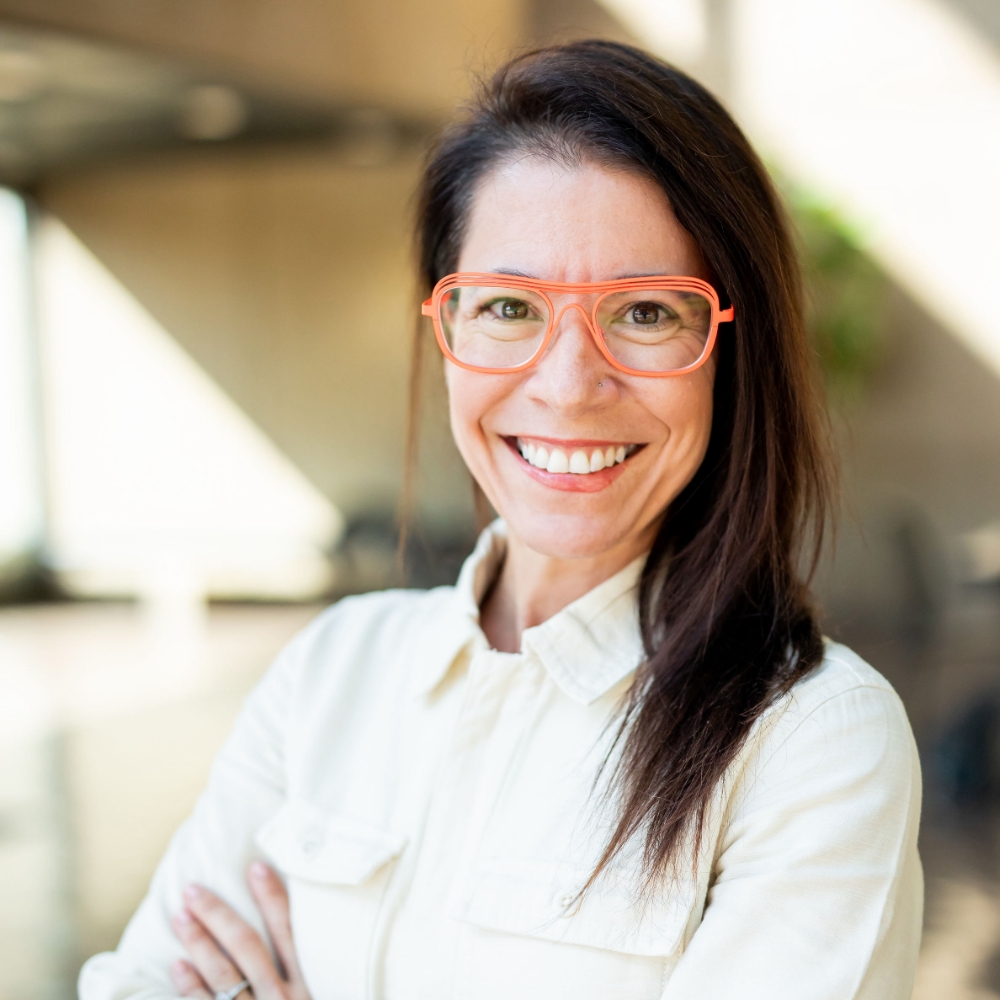 With more than 20 years of experience in design and leadership, Rizzo embraces creativity, passion, drive and inclusivity into every aspect of her work. From small design studios to event production companies, digital agencies to brand marketing agencies and in-house marketing departments for Fortune 500 companies, Rizzo brings a wealth of experience to the KidGlov team. Her award-winning work has been featured both locally and nationally in books, magazines, and online. Rizzo joins KidGlov from Scooter's Coffee where she served as creative senior director. 
Heart and thought-provoking creativity is KidGlov advertising agency's secret to success. The group, now in its eleventh year of operation, with offices in Lincoln and Omaha, Neb., works across mediums and has become the expert in helping nonprofits, community health initiatives, financial organizations, healthcare groups, and purpose-driven businesses elevate their messages. Supporting organizations that create change in their communities has become a passion project of the branding agency. 
Earlier this year, KidGlov was named one of Lincoln's Best Places to Work, the third time the group has been recognized for its corporate culture. Lincoln's Best Places to Work are selected based on employee engagement surveys that measure a wide range of workplace factors including engagement and satisfaction. In the survey, 100% of KidGlov employees said they felt supported and valued by leadership. 
"KidGlov is more than just a name," said Warren. "It's our style of doing business and it starts with an incredible leadership team that supports collaboration and inclusiveness. When we put all our voices and ideas together, we achieve something great. This is rare for advertising agencies, but it's the heart of our KidGlov approach." 
KidGlov advertising agency has offices in Lincoln and Omaha and a staff whose experience offers significant advantages for brands, individuals, and purpose-driven businesses who believe in the power of branding to kickstart success and affect change. The agency offers a full array of marketing services from strategic planning and traditional marketing to the latest in digital and social media. Learn more at KidGlov.com, info@Kidglov.com, or visit their Omaha office at 105 South Washington Street, Papillion, Nebraska 68046.
Media Contact

Company Name
KidGlov
Contact Name
Lyn Wineman
Phone
4024839922
Address
105 South Washington St, Ste B
City
Papillion
State
Nebraska
Postal Code
68046
Country
United States
Website
https://kidglov.com/locations/omaha/