J & D Oriental Rug Co. Wide Selection of Antique Rugs 
New York, USA – For three generations, J & D Oriental Rug Co. has expertly stocked and sold the widest variety of antique rugs in the country. The company is revolutionizing and shaking up the antique and vintage rug industry by making its vast inventory accessible through a friendly website. On their website, clients can search and view the rugs they wish to purchase based on their preferred style, size, and colors. The company's rugs are eccentric, eclectic, and unique, appealing to different clients, including architects, interior designers, homeowners, collectors, and decorators. J & D Oriental Rug Co. offers about 6,000 antique rugs and 2,000 pillow designs at a time and refreshes their stock daily on their website. They also buy antique rugs and have a comprehensive cleaning and restoration department that restores them to the best condition possible. Clients may also hire these restoration services for their private rugs or rent out the company's rugs.
J & D Oriental Rug Co. is a family-owned business with exceptional customer service, ensuring the varied needs of their clients are met. The company management has decades of experience in the industry and is equipped with enough information to help clients find the products they want for their homes or spaces. They have taken advantage of technology and the internet to market their products and interact with their clients online. The company representative had this to say about their services, "We scour all over the world to find items to add to our collection. Our Full inventory is online and updated daily. We have a passion for antique and vintage decorative rugs & carpets."
Other Services and Benefits Offered by J & D Oriental Rug Co. 
J & D Oriental Rug Co. has a vibrant online customer service team that clients can chat with when seeking their services. Despite their wide selection of rugs, it is easy for clients to shop because their website narrows down to show rugs relevant to the client's imputed information features. 
The company's other valuable services include a detailed description of how to clean their antique rugs to preserve their quality which is helpful to clients who buy rugs for long-term use. They also offer rental services to clients seeking to use their rugs for a limited period. Clients who already have antique rugs and need help maintaining them can reach out to their restorative department for such services.  
Contact J & D Oriental Rug Co.
J & D Oriental Rug Co. is located at 838 6th Avenue 3rd Floor, New York, NY, 10001. For consultation or bookings on their rugs and antiques, contact their team by calling (212) 695-0880. For more information on their products and services, visit the company website.
Media Contact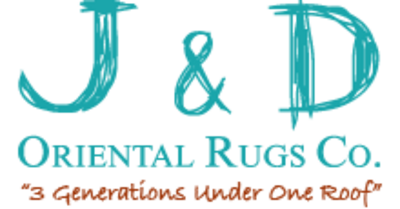 Company Name
J & D Oriental Rug Co.
Contact Name
Ilan or Rodney Zabihi
Phone
(212) 695-0880
Address
838 6th Avenue 3rd Floor
City
New York
State
NY
Country
United States
Website
https://jdorientalrugs.com/