Santa Monica, CA – Infuse Wellness Center has been providing high-quality services in Santa Monica and the Greater Los Angeles community since 2014, bringing a full spectrum of services, supplies, and medical staff to meet the needs of all patients. When it comes to I.V drip therapies, this wellness center is one of the best rated in their field, as it offers fully licensed services handled by a team of registered nurses that have accumulated extensive experience performing thousands of I.V.'s in ICU, ER, and Med-Surg Units at UCLA Medical Center, Cedars Sinai Medical Center, and other surgery centers at some of the best facilities in the Los Angeles area.
While adequate rest, exercise, and a healthy diet are great for optimal immune system operation, I.V. therapy and injection can help when those factors are not able to be accomplished. Modern work schedules, family responsibilities, and a national diet rich in cheap, processed foods can make staying healthy a challenge, which is why supplements and intravenous vitamins are highly recommended as they can provide the body with the right nutrients to stay healthy. 
Infuse Wellness Center offers a variety of I.V dripping products, seeking to provide only the highest quality from FDA-approved certified and audited facilities that are famous for offering evidence-based vitamins and other supplements. The office offers all kinds of drips & shots, including The Myer's cocktail, fat burners,  Gluta Drip, The Glow Drip, Pre/Post Op, The Migraine Cure, etc. The center also provides a mobile I.V. service with after-hours schedules suited to patients' convenience. 
In addition to I.V therapy, Infuse Wellness Center also provides a variety of services such as wellness injections, including but not limited to B-12 (Energy & Immunity), B-Complex, Vitamin C for immunity, and anti-oxidants, vitamin D-3 for great bones and immunity system, among other products. Moreover, the office is fully equipped for COVID-19 testing, including rapid test and RT-PCR molecular test. Other services such as NAD Anti-aging and nutritional supplements are also available at this famous med spa in Santa Monica. 
 "Very friendly staff. No pressure in choosing the products or upselling. I will return regularly during flu season and when feeling I need a boost!" Said one of their frequent clients about his experience at Infuse Wellness Center. 
Those seeking high-quality IV therapy can visit the wellness center near Santa Monica at 3306 Pico Blvd., Santa Monica, California, 90405, and walk-ins are always welcome. Contact the center via phone at (310) 450-0600. For more information about their services and products, visit the office's website. 
Media Contact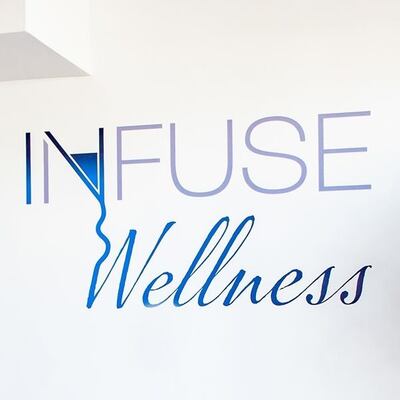 Company Name
Infuse Wellness Center
Contact Name
Dr. Roy Nissim
Phone
(310) 450-0600
Address
3306 Pico Blvd.
City
Santa Monica
State
CA
Postal Code
90405
Country
United States
Website
https://www.infusewellness.net/