Image360 Arbutus Baltimore's Signs Shop 
Arbutus, MD – Image360 Arbutus believes in the endless possibilities of visual communication. From enhancing the beauty of a business, passing a message to an audience, to creating a unique niche in the market, signs, displays, and graphics have revolutionized the market space in all industries. This is one of the many reasons Image360 Arbutus is in business. 
Image360 Arbutus was founded in 2012 to shape the possibilities of visual communication into something impactful, tangible, and relevant for clients, their customers, employees, and other affiliate companies. It's a full-service company that covers a wide range of graphic and signage solutions allowing business owners to spend more time coordinating daily activities, thinking about the bigger picture, saving money, and foregoing costly monthly expenses. 
Image360 Arbutus comprises a team of experienced professionals specializing in signs, graphics, and displays with a passion for offering client-centered services. What sets them apart is their commitment to listening, understanding, openly communicating, and creating custom products that would satisfy the needs of their clients. Additionally, they have adopted the collaborative approach for better coordination of projects and consulting for ideas. They also value relationships, stay updated with the latest industry trends, utilize the most current printing and production technology, and have an extensive portfolio. 
Services offered at Image360 Arbutus  
Image360 Arbutus specializes in coroplast signs that are durable and lightweight. They can be manipulated into any shape, size, and design, perfect for schools, retail stores, construction companies, healthcare, real estate, hotels, motels, restaurants, auto dealerships, and more. Clients who need building and storefront signs, outdoor and indoor banners, outdoor and indoor graphics, site signs, and office signs can rely on the team for customized solutions.
Image360 Arbutus also offers printed and promotional items, vehicle lettering, vehicle wraps, trade show and event displays, interactive signs and displays, edgelit and backlit signs, LED readerboards, storefront letters, and illuminated signs. Besides offering extensive graphic design services, the team also refurbishes and repairs signs and displays, provides sign installation services, conducts surveys of the project scope, and obtains the necessary permits on behalf of their clients. 
Apart from taking care of their clients' graphic and display needs, the team is also passionate about educating and empowering their clients on all things visual communication. They do this by writing insightful articles on conducting site audits, rebranding, visibility guides, improving corporate environments, and more. 
Contact Image360 Arbutus 
To be more accessible to clients all over Maryland, Image360 Arbutus serves businesses in Catonsville, Woodlawn, Halethorpe, and the Baltimore Metro area. 
To get a quote from Image360 Arbutus coroplast signs, call 410-788-0366. They are located at 1630 Sulphur Spring Road, Arbutus, MD, 21227, USA. For any inquiries about the services they offer, visit their website for more information. 
Media Contact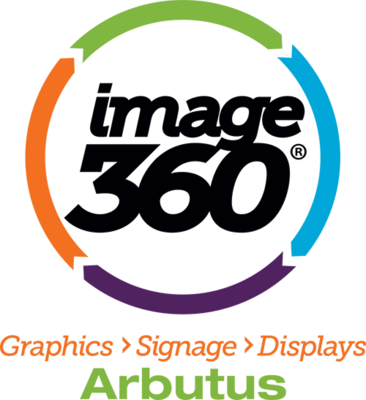 Company Name
Image360 Arbutus
Contact Name
Greg Sauer
Phone
410-788-0366
Address
1630 Sulphur Spring Road
City
Arbutus
State
MD
Country
United States
Website
https://baltimorearbutusmd.image360.com/