Warminster, PA: The animal-free recombinant proteins produced by Shenandoah Biotech bear a resemblance to human physiology. These USA-made proteins are pure and bioactive and come in varied sizes. With its solid commitment, the biotechnology firm seeks to be the primary source of cytokines, antibodies, and chemokines. Experts working here include dedicated scientists with extensive experience in developing and producing recombinant proteins. The scientists and support staff have impressive research backgrounds in developmental biology, biotechnology, biomedical science, and molecular biology. Shenandoah Biotech is an ISO 9001:2015 certified company.
Established in 2006, Shenandoah Biotech's vision is to produce and distribute superior and affordable recombinant cytokines for research communities and academic establishments. They recently moved into a new GMP facility featuring vital upgrades such as the RODI water system, and Tuttnauer autoclave. The certified Women's Business Enterprise is privately held and controls its pricing, quality standards, and supply systems. Pamela DeLacy is the biotech company President. 
The company's pillar of success is founded on setting methods and standards focused on delivering excellence, consistency, and superior quality. With this in mind, Shenandoah Biotech is fully committed to producing research-focused products and ensuring 100% transparency on all processes, beginning at the production stage. Their products include competitively priced PDGF and FGF Basic. The biotech institution is working with several global distributors to supply its high-value products around the world. These include Biomedica, CliniSciences, BioCat GmbH, and Biozol.
Besides producing cytokines, chemokines and growth factors, Shenandoah Biotech provides custom services such as body protein folding and purification and custom protein expression. Their newly unveiled state-of-the-art CTG GMP facility measuring 15,000-ft sq is big news for the biotech giant since it is purpose-built to boost the production of Cell Therapy Grade Cytokines GMP products and enable Shenandoah Biotech to ramp up the production of batches following the strict FDA regulations. The stringent controls will give customers access to high-quality products and a steady supply chain for raw materials. You can learn more about Shenandoah Biotech from their Twitter handle.
To maintain high production standards, Shenandoah Biotech uses an enhanced quality management system. The management team has adopted a process approach and risk-based thinking to achieve the intended results. Shenandoah Biotech also supports various community initiatives and organizations; among them is Hurricane Pets Rescues. The nationwide, non-profit rescue organization provides care and shelter to homeless animals.
To speak to a representative at Shenandoah Biotech, call 215-672-7550 or visit their office at 103 Steam Whistle Drive, Warminster, PA, 18947, USA. The biotechnology firm is focused on being the One-Stop Protein Shop by manufacturing quality recombinant proteins from E. Coli. 
Media Contact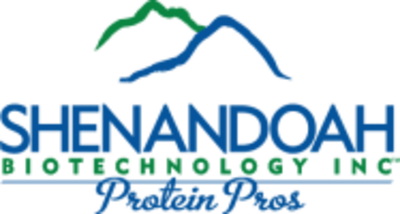 Company Name
Shenandoah Biotech
Contact Name
Pamela DeLacy
Phone
215-672-7550
Address
103 Steam Whistle Drive
City
Warminster
State
PA
Postal Code
18947
Country
United States
Website
https://www.shenandoah-bt.com/