Bixby, OK: HoldFast Gear is an invention whose time was ripe. The company was born out of the spirit of adventure and the belief that there is life to be captured and re-lived. MoneyMaker equips image capturers with a safe, comfortable, and functional holder. Besides the MoneyMaker, HoldFast Gear also sells wallets, utility pouches, pocket knife slips, hush keys on a rope, sunglass cases, dog leash, and canvas and messenger bags. The MoneyMaker and other products are handcrafted and assembled at the heart of Oklahoma.
HoldFast Gear is focused on creating economic opportunities for American citizens. Business owner Mathew Swaggert established the company while undergoing creative reinvention. He was inventively inspired to craft a product that co-opts the fundamental values of taste, faith, and logic.  Mathew also believes in the country, freedom, and national heritage.
The major plus of choosing HoldFast Gear is the opportunity to buy 100% original American-made products. Their wide-ranging products are shipped to over 45 international destinations. The MoneyMakers range of products includes Money Maker Solo and Skinny Money Maker. They are sold in multiple colors and competitively priced. Customers can also choose products of various sizes, from small to large. The dimensions are measured based on height and broadness. The small MoneyMaker goes to a height of 5'7, while the medium height ranges from 5'8 to 6'2. The large MoneyMaker goes to a height of 6.3' and over.
With regard to branding, the HoldFast Gear MoneyMaker multi-camera holder is distinguished for its exquisite styling, while the Sightseer gear is carefully refined to deliver style and comfort. The Explorer is the ultimate on-the-go photography accessories bearer. Their extensive Western Collection captures the imagination of buyers with the best-in-class sunglass holder, wallet, and card case. HoldFast Gear has made it easy for adventure seekers and explorers to tell a story. The company believes form and function should always be at par, and that is why their wide-ranging products are made to look as good as they perform.
HoldFast Gear has an impressive portfolio of stories told by HoldFast Gear customers. To check out the videos and learn more about HoldFast Gear, visit their website. Customers can pay for products using the highly convenient Shopify system, credit card, and PayPal. For tracking inquiries, customers are asked to email the order numbers to the fulfillment team, who are well-placed to answer questions relating to shipping and tracking.
HoldFast Gear offices are nested at 8 West Dawes Avenue, Bixby, Oklahoma, 74008, US. The leather products manufacturing company operates both on the ground and online to effectively meet the demands of its US and international customers. Prospects and customers can also follow HoldFast Gear on platforms such as Facebook, YouTube, Twitter, and Instagram.
Media Contact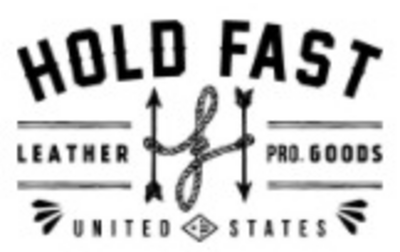 Company Name
HoldFast Gear
Contact Name
Matthew Swaggert
Address
8 W Dawes Ave
City
Bixby
State
Oklahoma
Country
United States
Website
https://holdfastgear.com/