Houston, TX – Houston-based Marketing Firm Fountain Forward was recently featured in the November publication of Adweek. This is the first time they've been featured in Adweek but not the first time Bob Lanham, head of automotive retail for Facebook (Meta), has showcased the company and their robust case studies with Automotive clients.
In the article, Bob Lanham said, "The rules of the game are changing. Cookies are being phased out, social commerce has exploded, and consumers want more control over how their data is used online. While consumer behavior, customer experience, and measurement will continue to provide the foundations that inform future advertising budget decisions, it's the "how" that will change. Understanding the impact of these changes could be critical to ensuring your ad strategy remains profitable."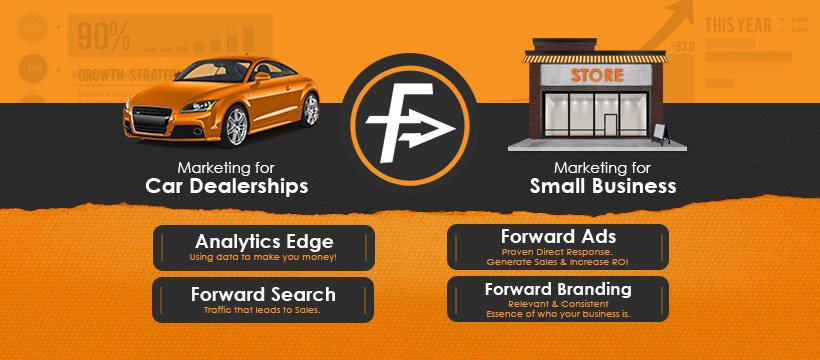 Stephen Jurgella, CEO/Owner of Fountain Forward, stated, "When Bob reached out to me, I put it directly into my spam folder. I didn't think the Head of Automotive Retail from Facebook would be reaching out to me, let alone emailing out of the blue. Upon getting to my next meeting, our Director of Digital Advertising, Casey Carroll, told me to immediately pick up the phone and call him, and I'm sure glad I did. We've continued to develop case studies in which Facebook is a pivotal part of each strategy, often the main driver. Since connecting with Bob, Fountain Forward has generated interest from dealers across the US with more to come."
Founded in 2011, Fountain Forward is a digital marketing company focused on connecting marketing directly into profit. The company's mission is to grow businesses and increase profits by thinking smarter and executing at the highest level. They currently serve automotive and service clients across the nation with a global team and subject matter experts in Search, Analytics, Branding, Content, Social, Process Automation, and Strategy. Their client focus is small businesses in professional service industries and automotive. Their key services are Analytics, SEO, SEM, Paid Social Ads, Branding, and more. Tying marketing directly into sales by simplifying the buyer journey has been the driving factor in their growth.
Read the Adweek Marketing Tactics Article wherein they were featured by following the link below. Follow Fountain Forward and interact with the team via their social media pages by following their pages. For all automotive marketing needs, call (844) 200-2797, visit their website or visit them at 303 Tabor St., Houston, Texas 77009, United States.
Media Contact

Company Name
Fountain Forward
Contact Name
Stephen Jurgella
Phone
(844) 200-2797
Address
303 Tabor St
City
Houston
State
TX
Postal Code
77009
Country
United States
Website
https://fountainforward.com/