Chicago, IL – Greenway Metal Recycling, Inc. is an American based manufacturing company that deals in scrap metal recycling services. It is a private company that offers scrap metal recycling services for both commercial and industrial companies in Chicago and its environs. Through its 50 years of work experience in the scrap metal recycling industry, Greenway Metal Recycling, Inc. is a market leader dedicated to developing and maintaining industry standards in recycling. The organization has a team of experts who offer free scrap audits and consultations to ensure their clients get the best recycling services and price.
Greenway Metal Recycling, Inc. specializes in scrap metal brokerage. This service includes all logistics, including picking up the scrap metal from different clients and loading it from the respective facilities. It also involves appropriately preparing the scrap metals, packaging, and eventually shipping the materials to a third-party buyer. Greenway Metal Recycling, Inc. assists organizations in gaining more value from their Chicago scrap metal by buying from them at the best prices.
The organization also offers recycling services for ferrous and non-ferrous metals. Ferrous metals are more common, and they are easily identified because of their magnetic nature. Under the ferrous metals, the organization recycles a range of materials such as stainless steel, forgings, heavy metals, turnings, and more. Despite the high possibility of ferrous metals experiencing rust and corrosion, the company still recycles them. The team also works with non-ferrous metals recycling that involves metals like nickel alloys, aluminum, copper, insulated wire, among others. Through their services, Greenway Metal Recycling, Inc assists organizations in maximizing their return on metals scrap.
Greenway Metal Recycling, Inc.- Chicago Metal Scrap Recycling also offers scrap metal pickup service for industries and B2B through its schedule a pickup form. This service is mainly available to companies or business organizations within Chicago, especially in the Cook, Kane, Grundy, DuPage, Lake, McHenry, Will, and Kendall counties. The organization also offers a free metal audit for its clients to help them determine how to get the best value for their scrap metals through a comprehensive recycling program.
Greenway Metal Recycling, Inc. has a team of experts and modern equipment to assist other organizations in streamlining their recycling processes. Through educating and partnering with its customers, the company has built a good relationship and a solid network in Chicago, IL. Education helps clients know which metal to recycle and the appropriate pickup schedule for the  materials and service based on their needs. It also emphasizes the importance of recycling not just to the company but also for the environment.
Greenway Metal Recycling, Inc is located at 901 North Kilpatrick Ave., Chicago, IL 60651. For general inquiries, contact their team by calling 773-558-2216. Visit their website for additional information regarding their services.
Media Contact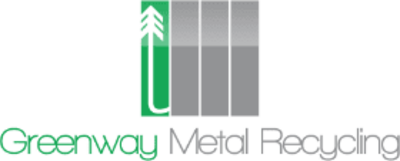 Company Name
Greenway Metal Recycling, Inc.
Contact Name
Joe Skowronski
Phone
773-558-2216
Address
901 North Kilpatrick Ave.
City
Chicago
State
IL
Country
United States
Website
https://greenwaymetalrecycling.com/