Jacksonville, FL – Gray Home Inspections, Inc. plays an important role in selling and purchasing commercial and residential properties in Jacksonville, FL. The home inspectors use their experience and expertise to assess the true condition of a home or commercial property, identify the visible and unknown problems, and detail the structural and mechanical condition of the property. They work closely with property buyers and sellers to identify potential issues that complicate property value negotiation and sale.
At Gray Home Inspections, Inc., it's all about client satisfaction. The home inspectors are mandated to deliver premium quality services while establishing a long-standing relationship with each client. They work with property buyers, sellers, property managers, realtors, and other stakeholders in the real estate industry.
Describing their home inspections services, Austin Gray said: "At Gray Home Inspections, we have the licensing, training, experience, and expertise to handle any home, condominium, or small to mid-size commercial building inspection. We know what is riding on the line for anyone interested in a property to buy, sell or invest. Our purpose-driven mission is to provide useful information which offers all parties a clear understanding of the current and possible future state of components."
The Home Inspector facilitates buyers to make the best decisions by providing a detailed report on the home's condition, mechanical systems, structure, and general overall condition. Buyers, sellers, investors, and other clients who choose Gray Home Inspections, Inc. will enjoy access to a comprehensive inspection report that covers areas like electrical, roof and attic, plumbing, appliances, windows, fireplaces, HVAC, pools, doors, mold, WDO, and crawl spaces. The home inspection company offers various home inspection services, including home buyer inspection, home seller inspection, new construction inspections, pool and spa inspection, air quality inspection, and more.
Gray Home Inspections, Inc. also offers re-inspection services to ascertain the property's condition, especially after the seller has made the agreed-upon repairs or replacements. The re-inspection service is more thorough and goes over all of the areas in the home to ensure that the right quality materials were used and that everything was done up to code and local building laws.
When in need of comprehensive commercial and home inspection services in Jacksonville, FL, Gray Home Inspections, Inc. is the professional to call. Reach out for infrared thermal scans, dock and bulkhead inspection, mold inspection, sewer scope inspection, and other services via phone at (904) 500-4729. For more information, visit their website or office at 1491 Mallard Lake Ave, Jacksonville, FL 32259, US.
Media Contact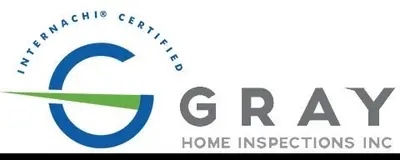 Company Name
Gray Home Inspections, Inc.
Contact Name
Austin Gray
Phone
(904) 500-4729
Address
1491 Mallard Lake Ave
City
Jacksonville
State
FL
Country
United States
Website
https://grayinspects.com/