OVERLAND PARK, February 2022 – Grabouski Chiropractic is one of the leading chiropractic clinics in the Kansas City area. Recently, Dr. Justin Grabouski decided it was time to update the office's website to better serve his patients.
OVPChiro.com has a new look and more information for chiropractic care patients. Dr. Justin Grabouski explains that the digital revamp was the result of months of work by his team to determine which information and services patients wanted online. Although the website might look a bit different, Dr. Grabouski, who has been treating patients since 2010, says his valued patients can expect the same service from himself as well as chiropractic assistants McKenna and Jordan.
On the newly redesigned website, patients will find a helpful blog highlighting topics relating to spinal health, including how to prevent injuries and ways that chiropractic care can assist with stress relief. Further, new patients can read up on services, such as chiropractic care for seniors and how a sports chiropractor can help with recovery.
After answering many questions about chiropractic care for pregnant women and children, Dr. Grabouski has also added information on how spinal manipulation works as a drug-free approach to pain. Patients looking for a chiropractor for pregnancy can work with Dr. Grabouski to seek pain relief from sciatica, pelvic pain, rib pain, and back pain. Further, prenatal chiropractic care can also help relieve anxiety, nausea, reflux, and indigestion. Dr. Grabouski is also skilled in chiropractic care to help women's bodies achieve pelvic alignment in preparation for birth.
Weary parents may also seek out a kid chiropractor to help children with ear infections, growing pains, sleep issues, constipation, and scoliosis. Chiropractic is considered safe for children of all ages, and Dr. Grabouski has treated infants as young as three hours with safe and gentle spinal manipulation.
Patients involved in accidents may seek chiropractic care after a personal injury, such as a vehicle accident or fall. Dr. Grabouski encourages a full chiropractic exam as soon as possible after an accident because it can take days for certain injuries, such as whiplash, to emerge.
No matter what type of chiropractic services his patients need, Dr. Grabouski has the experience, equipment, and staff to offer the best care possible. In addition to being named one of the top 10 Chiropractors In Kansas, Dr. Grabouski has also been lauded for his contributions to the chiropractic community and has been honored for five consecutive years as one of the Top 25 Outstanding Doctors In America.
Dr. Grabouski notes that his website also includes the option to schedule same-day and future appointments online as well as a new patient portal with intake forms, which can be completed directly from a connected device.
Grabouski Chiropractic is proud to be a part of the Overland Park community and invites everyone to visit the new website for more information on how chiropractic can be part of a healthy lifestyle.
Media Contact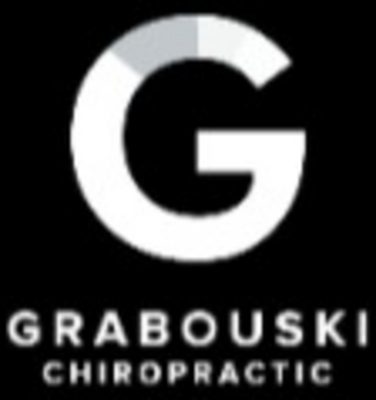 Company Name
Grabouski Chiropractic
Contact Name
Dr. Justin Grabouski
Phone
(913) 851-5188
Address
9154 W 135th St
City
Overland Park
State
KS
Postal Code
66221
Country
United States
Website
https://ovpchiro.com/