Artesia, NM – Gorilla Gasket is a gasket precision-cutting company based in New Mexico but supplies its products nationally through deliveries. Thanks to the quality of its products, the company brand has become synonymous with reliability, something that has seen its national customer base grow consistently over the years. The gaskets from Gorilla Gasket have many industrial applications and come in numerous designs. Determined to be the one-stop-shop for all kinds of gaskets, the company deals in rubber, graphite, non-asbestos, Garlock, Viton, Teflon, and expanded PFTE gaskets.
The company's list of products continues to grow with new sealing technology discoveries and inventions. Clients can rest assured that they are buying the best products that the industry has to offer. "As industries have changed and continue to change, so does sealing solutions technology. Over the years, we've kept up with the latest material changes and improvements in gasket materials, packing materials, sheet, and rubber compounds. We know what works and what doesn't based on our years of experience. Gorilla Gasket's vision is to become the leading supplier of fastening and sealing solutions to refining and oil and gas markets that adhere to the most stringent quality standards," commented a company employee about Gorilla Gasket's high bar on quality standards.
Besides deliveries of ready-made gaskets, Gorilla Gasket takes and manufactures custom orders from clients who require uniquely designed gaskets for highly specific applications. Using precision measuring and cutting tools, the company technicians have consistently demonstrated an ability to design and cut virtually all types of gaskets. The experts go strictly by their clients' unique specifications to prototype and produce the required gaskets.
Throughout all their processes of taking orders, custom manufacturing, shipping, and deliveries, Gorilla Gasket is always mindful of client's time constraints. Thanks to highly automated production methods, clients can rest assured that they will receive their tailor-made gaskets within the shortest time possible – often within a day of placing the order. For more complex design processes, the staff always communicates with their clients regarding the estimated time for deliveries so that they always know what to expect. Clients can learn more about Gorilla Gasket by visiting its website.
The gaskets from Gorilla Gasket have widespread applications in food processing, petrochemical industry, oil and gas exploration, refining, mining industry, power generation, and utility manufacturing. Their high precision equipment allows the company employees to produce gaskets ranging from tiny light-duty to large heavy-duty ones depending on their clients' requirements. Besides gaskets, Gorilla Gasket also stocks o-rings, spiral wounds, and sheet material, all of which are customizable for different applications.
Get in touch with a company employee at (575) 336-1446 or visit Gorilla Gasket's website for more information about their products. The company is located at 3708 Estates Dr, Artesia, NM, 88210, US.
Media Contact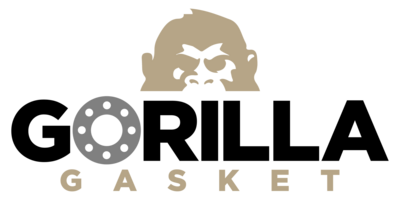 Company Name
Gorilla Gasket
Contact Name
Gorilla Gasket
Phone
(575) 336-1446
Address
3708 Estates Dr
City
Artesia
State
NM
Country
United States
Website
https://www.gorillagasket.com/