Kelowna, BC – Fripp Warehousing has been providing customer-focused warehousing and secure storage solutions since 1996. The company has constantly expanded its capacity and storage solutions to meet clients' needs across the areas served. Having grown over the years, Fripp Warehousing now offers cooler storage solutions to individuals and businesses of all kinds. The company has a full-size 8,000 sq. ft. cooler big enough to house any large-scale production needs. Customers who do not need as much cooler storage space can choose a variety of small coolers, including those ranging from 500 to 3,000 sq. ft. in size. Each client will get access to a storage unit that can be secured to contain only their goods with the company.
The company also offers dry storage space to accommodate clients and customers who need an expanse to store their products. A 60,000 sq. ft. dry storage space owned by Fripp Warehousing is equipped with modern facilities to handle all kinds of storage requirements. The dry storage area has ten loading bays equipped with hydraulic dock levelers, 17 to 25 feet ceiling heights to support stacking and efficient space utilization, individual lockers, and individually secured and private spaces. Clients will have 24/7 access to their lockers to access the goods stored within.
Manufacturers and businesses looking to cut down on their freezing costs can take advantage of the company's Freezer Storage solutions. Fripp Warehousing maintains the right temperature in its freezers to ensure longer-lasting protection for all stored goods. Clients can rest assured that their goods will be kept at the correct temperature and in excellent conditions with its temperature monitoring system.
Fripp Warehousing offers adequate room to clients who wish to manage their businesses on-site or those looking to set up a satellite location. Business owners interested in affordable office spaces can also lease on-site office space that keeps them close to their goods for proper inventory management. Business owners looking for a storage location that also allows on-site access can learn more about Fripp Warehousing.
Clients can expect 100% customer satisfaction, 24/7 access and video surveillance, electronic FOB access, and patrolled after-hours by accredited security outfits with Fripp Warehousing. They are located at 1005 Ethel St., Kelowna, British Columbia, V1Y 2W3, CA, and can be reached via phone at 250-860-2511. For more information, visit their website.
Media Contact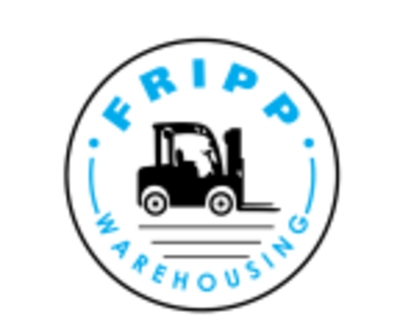 Company Name
Fripp Warehousing
Contact Name
Claire Fripp
Phone
250-860-2511
Address
1005 Ethel St.
City
Kelowna
State
British Columbia
Country
Canada
Website
https://www.frippwarehousing.com/