Fort Worth, TX – The House Bill 1927 which goes into effect on 9/1/2021 is one of the most talked-about new legislation in Texas. The new laws will now allow legal gun owners to carry their firearms in public with no requirement for training or licensing. The new legislation adds Texas into the pool of states with similar laws. 
From the perspective of a criminal defense lawyer, there are many sides to it, especially as The Medlin Law Firm represents defendants facing gun crime and weapon violation charges.
The Act, known as the Firearm Carry Act of 2021, reinforces The Second Amendment of the United States Constitution and Section 23, Article I, of the Texas constitution which protects "an individual's right to keep and bear arms and to possess a firearm unconnected with service in a militia, and to use that firearm for traditionally lawful purposes, such as self-defense within the home." While the new law allows for Texas citizens over the age of 21 to carry firearms, it forbids the same for persons who are currently prohibited from possessing firearms under state and federal laws.
While the new law has sparked a lot of reactions from different quarters, especially law enforcement, the Senate is also beefing up the criminal charges against felons caught carrying a weapon to a second-degree felony punishable by no less than five years imprisonment. Gary Medlin, the managing Criminal justice attorney at The Medlin Law Firm, remains committed to representing the rights and interests of clients who are acting on the ordinances of the new law to defend themselves from harm. 
Rep. Matt Schaefer, who argued for the permitless carry bill, noted that it was more about protecting the upstanding Texas citizen rather than arming the criminals in the society. Arguing to protect the gun rights of Texans, Schaefer said: "The simple truth is that those that intend evil, those who are criminals, don't care what we do in this building. They haven't in the past and they won't in the future. We are charged with defending the freedoms that are owed to Texans and guaranteed by the Constitution."
With the new law which is to come into effect in September of 2021, Texans will now, although with some restrictions, be able to carry their firearms in public without fear of questioning by law enforcement. Texans are also expected to be able to protect themselves better from criminal elements in society in the wake of this new bill. People who are interested in knowing their legal rights in light of the latest development can schedule a consultation meeting any time with a Fort Worth criminal defense lawyer at the firm.
For further information about Criminal Law or HB 1927, visit The Medlin Law Firm offices at 1300 S University Dr #318, Fort Worth, TX 76107, contact them via phone at (682) 204-4066 for a free case evaluation, or visit their official website.
Media Contact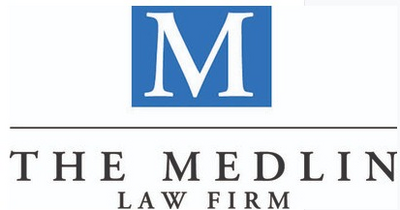 Company Name
The Medlin Law Firm
Contact Name
Gary Medlin
Phone
(682) 204-4066
Address
1300 S University Dr #318
City
Fort Worth
State
TX
Country
United States
Website
https://www.medlinfirm.com/