Miami, FL – Force 5, Inc. builds compliance software solutions that enable power utility companies to function perfectly while remaining compliant with the rules guiding their industry. The company, announcing its NERC CIP compliance software, Gatekeeper, noted that the solution is built from the ground up to help clients maintain the NERC CIP standards. The software comes with a wide range of escort-centric features while also presenting solutions like visit logging, awareness tools, dashboards, and reports to users. All of the features designed on the software have been tailored to facilitate compliance with CIP security requirements.
Clients who choose Force 5, Inc. and its compliance solution will have access to other solutions like access to physical security perimeter logged with Gatekeeper touchscreen kiosk, which simplifies the process of logging visitors in and out of the client's physical security perimeter.
Describing its commitment to delivering solutions that meet the needs of its clients, the spokesperson for the company said: "Force 5 was founded to solve complex integration problems for Fortune 100 companies. It's still our core strength today. We're leaders in advanced technology solutions for power utility compliance, creating complete solutions that automate your compliance, integrate with your existing systems, drastically reduce your risk profile, and deliver ROI. Consider us Your Force in Compliance."
With the NERC CIP Compliance software, clients will be able to work around common compliance issues like the use of manual logbook to sign in and sign out personnel from security perimeters, personnel validation to ensure that only authorized persons are allowed access to the security perimeter, the problem of limited visibility and information gathering on who, when, and why individuals are accessing areas, and more. With the software solution, power utility companies can ensure the accuracy, completeness, and continuity of recorded information.
In addition to helping clients in the power utility sector solve their NERC CIP compliance issues, Force 5, Inc., on its website at https://www.force5solutions.com/ has also stated its solution to help clients maintain compliance with OSHA requirements. The company offers Perimeter enforce, a perimeter security solution that delivers the next-generation of plant perimeter access monitoring solution to clients. With this solution, clients can expedite, optimize, and even consolidate worker plant access processes to ensure that personal identifiers are used to process authorized staff into plants.
Force 5, Inc. remains committed to delivering cutting-edge products, services, and solutions. The company can also be reached for custom application development, integration services, security consulting solutions, and SMS and Pager services. Get in touch by calling (786) 259-0084 or visit the headquarter at 4390 SW 73rd Ave, Miami FL 33155. For more information, visit the company's website.
Media Contact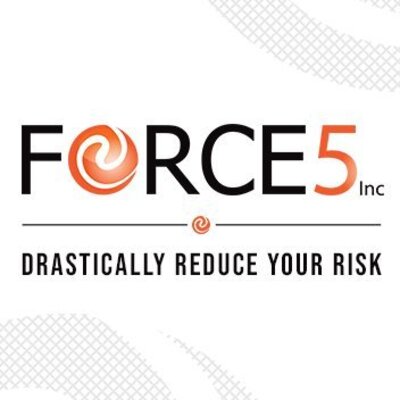 Company Name
Force 5, Inc.
Contact Name
Mike Almeyda
Phone
(786) 259-0084
Address
4390 SW 73rd Ave
City
Miami
State
FL
Country
United States
Website
https://www.force5solutions.com/