West Boylston, MA – A passion for comfort, families, and real estate drives Elena Scaplen | Empire Realty Group to provide real estate services for the residents of Boylston.
Empire Realty Group is run by Elena Scaplen, who stands out by offering integrity, honesty, hard work, creativity, and intuition in every aspect of her work. Elena arrived in the United States when she was 20 years old and has since worked diligently to build her reputation as a realtor driven by growth. Elena has had experience working in various industries, including sales and customer care. Her experience has made her appreciate every client that comes her way and offer them the homes of their dreams.
Since she started her career in real estate in 2016, she has sold over 100 homes leading to her receiving many awards and accolades, including 2016 Rookie of the year, 2017 Emerald Level Producer, and 2019 Masters Diamond. She is currently a member of The Institute for Luxury Real Estate Marketing. Elena Scaplen, Realtor | Empire Realty Grouphas a large service area including, but not limited to, Worcester, Westborough, Shrewsbury, and Northborough.. 
Elena Scaplen, Realtor | Empire Realty Group offers a variety of services different from other Real estate agents. These include advanced marketing services to be able to reach many potential home buyers. Elena has access to global real estate services that allow her to sell homes, attend seminars, network with other realtors, and learn new tricks and tips to list homes successfully. 
Elena also intentionally promotes reaching the correct target market and demographic campaigns to further narrow down searches for home buyers or clients who need her expertise. With proven systems and results, she has sold many homes and helped many families fulfill their requirements. 
Elena Scaplen, Realtor | Empire Realty Group uses a simple listing protocol for all her clients. First, the client gets introduced to Empire Realty Group, which entails a portfolio of all the successful listings, the areas of expertise, the community, and available properties. Next, they are given the most accurate price for their homes, leading to the preparation of the sale. The house is then marketed to potential home buyers using unique tools and techniques. Lastly, Elena updates the sellers weekly, which then leads to contract negotiations. 
For the convenience of her clients, Elena Scaplen, Realtor | Empire Realty Group has a site that has information including her background, the listing process, information on the surrounding communities, and contact information. The site also contains a blog section with insight into downsizing, homeowners' selling power, making home buying easier, and more. 
To learn more about Boylston MA houses for sale, call (774) 272-0376 to set up an appointment. Elena Scaplen, Realtor | Empire Realty Group is located in, Boylston, MA, 01505, US. For all inquiries about the services, visit their website for more information. 
Media Contact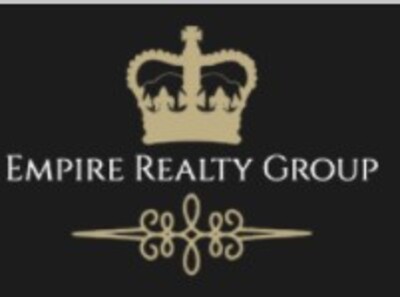 Company Name
Elena Scaplen, Realtor | Empire Realty Group
Contact Name
Elena Scaplen
Phone
(774) 272-0376
City
Boylston
State
MA
Postal Code
01505
Country
United States
Website
https://empirerealtygroupma.com/