In 2005, Ed Butowsky launched Chapwood Investments, LLC, www.chapwoodinvestments.com, a private wealth management advisory firm that focuses on providing comprehensive financial counseling and investment advice to wealthy families and individuals. Under the management of Ed and his partner, Kim Sams, Chapwood Investments, LLC was awarded the 2015 US Alternative Investment Award for Excellence in Investment Wealth Management.
As a federally registered investment advisor firm, Chapwood Investments, LLC focuses on analyzing existing portfolios with proprietary tools that are not available to the public.
Butowsky created the CHIP score, the first metric tool designed to evaluate and score a portfolio's strength based on all elements that attribute to portfolio performance: rate of return, risk, inflation, taxes, management fees and investment fees properly and effectively, and ChapVest, an analytical tool used to evaluate portfolios based on an individual's needs. 
According to Ed, "what makes our services special is that we look before we leap into portfolio management. We do a very careful analysis of existing holdings and a thorough examination of a client's short term and long-term needs before suggesting a solution."
Chapwood Investments, LLC uses a top-down, bottom-up approach to investing and a variance drag phantom tax of 0.8 or lower is targeted.
About Ed Butowsky
With more than 30 years in the financial services industry, Ed began his career at Morgan Stanley as the senior vice president of private wealth management. He was the firm's top producer nationally and the first adviser to surpass $1 billion in assets under management. He was recognized as a member of both the Chairman's Club and the Equity Club, distinctions reserved for only top advisers at Morgan Stanley.
As the Managing Partner of Chapwood Investments, LLC Ed has the unique ability to recognize and discuss how current issues in the news impact people's lives and investment portfolios. With his vast knowledge of current events, he is known to break down complicated issues so that they are easily understood and has appeared hundreds of times on FOX News Channel, Fox Business News, CNN, ABC, CBS, NBC, CNBC, Bloomberg TV, and China TV. Ed is often seen on "Varney and Co," "Closing Bell," "Street Signs," 
"Your World with Neil Cavuto," "America Live with Megyn Kelly," "Willis Report," "America's News HQ," "Taking Stock with Pimm Fox" and "Wilkow! with Andrew Wilkow," Blaze TV and Blaze Online.
An internationally recognized expert in the investment wealth management and personal finance industry, Ed is consistently sought out for his insight on the economy and how it affects not only global markets but personal finances. As the Dallas Bureau Chief for Talk Media News, Ed uses his expertise to break down how politics, breaking news, and foreign affairs play a major part in financial futures. 
Featured on "Mad Dog Radio" and "Bloomberg Radio" he was one of seven financial coaches/experts in the first-of-its-kind online reality series, "The Invested Life," a nine-month series that featured real people facing common investment concerns, and their journey to take control of their finances.
Ed is an op-ed contributor who has written articles relating to financial topics for the National Center for Policy Analysis, FoxBusiness.com, FoxNews.com, Breitbart.com and others and was featured in the PBS Frontline interview "To Catch a Trader." Ed serves as a Board Member for Reclaim New York, a non-partisan, non-profit think tank.
As a mentor to up-and-coming athletes and their parents, Ed was featured in "Broke," the critically acclaimed ESPN "30 for 30" documentary that chronicles professional athletes, and their financial experiences. He was also featured in the most popular Sports Illustrated article ever: "How (and Why) Athletes Go Broke."
Not only do public figures seek his advice but private individuals come to Ed in search of new strategies for their financial concerns. He is best known for his straight talk and willingness to roll up his sleeves and find solutions to issues that others do not address.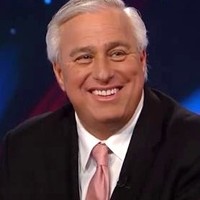 Ed Butowsky Books
'Wealth Mismanagement: A Wall Street Insider on the Dirty Secrets of Financial Advisers and How to Protect Your Portfolio'' which achieved #1 ranking for Investment Portfolio Management on Amazon. 
'Never Go Broke: Investment Guide for Professional Athletes' a must-read investment guide for professional athletes, with a goal to teach up-and-coming athletes how to reduce risks, take money off the table, lock it away, and invest it safely to get the highest payback.
Ed Butowsky Speaker
Ed was the keynote speaker at the IMCA Winter Conference, the American Bar Association Bankruptcy Division and has lectured at the Private Wealth Texas Forum, T3 Conference, Yale University, NYU Stern School of Business, SMU Cox School of Business, and speaks around the country to financial advisors on how to properly manage portfolios. 
For over two decades a hallmark of Ed's speaking engagements is to leave the audience with knowledge and direction they can use right away versus 'just information.' 
A clip of Some of Ed's Appearances: https://youtu.be/7Fc5qtwNIqU
Media Contact and To Book Ed for a Speaking Engagement
Media Contact

Company Name
Chapwood Investments, LLC
Contact Name
Ed Butowsky
Phone
(972) 865-2225
Address
4965 Preston Park Boulevard, Suite 100
City
Plano
State
Texas
Postal Code
75093
Country
United States
Website
https://chapwoodinvestments.com/