Austin, TX– Dumposaurus Dumpsters & Rolloff Rental is actively involved in improving society, including educating and creating awareness. It has done this by publishing the "Ultimate Guide to Dumpster Rentals," a book that is easily accessible on the company's website. The book touches on crucial areas through informative topics such as How to Avoid the Top 7 Pitfalls, Recycling Secrets for LEED, 3 Costly Misconceptions, What to Expect from the Best, and 4 Factors of Bin Pricing.
The company's representative notes that they aim at assisting clients in making informed and intelligent decisions when choosing Austin's dumpster rental. The book is not limited to the region since its information is relatable to other areas.
Describing the book's purpose, Shawn Mansur, Dumposaurus Dumpsters & Rolloff Rental's founder and owner, notes, "The "Ultimate Guide to Dumpster Rentals" will help you learn the important things you need to know about getting the right dumpster size for your situation, from the right professional. Then you can have peace and confidence in knowing that you get value for the money you invest in the service.|"
Besides offering clients this valuable information, Shawn Mansur is also an experienced business person involved in various sectors, including waste removal. His interaction with the industry contributed to the publication of the book and developing transparent procedures to serve Austin, TX residents better. He further conducts a background check on his staff members before hiring, guaranteeing clients and their properties' safety.
Shawn and his team's experience and skills place them in a better position to offer clients tailored solutions for their roll-off needs, including estate sale clean-outs, moving homes, tree removal and recycling, roofing shingles removal, and concrete removal and recycling and metal recycling. The roll off sizes offered includes a 5-yard dumpster, 10-yard dumpster, 15-yard dumpster, 20-yard dumpster, 30 yard-dumpster, and 40-yard dumpster.
Working on clients' convenient loading days and location, the experts offer easy walk-in systems and low clearance trucks, delivery of dumpsters in tight spaces, as well as on time delivery and removal of dumpsters. Other optional services accompanied with the roll off include additional weight, driveway protection system, job site cleanup, toxic waste removal, swapping bin services, delivery outside Austin City limits, as well as extra days of the rental term. Clients can easily access these services or learn more about Dumposaurus Dumpsters & Rolloff Rental via email, phone, or social media.
Dumposaurus Dumpsters & Rolloff Rental is located at 401 Congress Ave. #1540, Austin, TX 78701, US. Visit the company's website to access a copy of the book or learn more about the services offered. Contact them by calling at 512-774-5666 to schedule the service.
Media Contact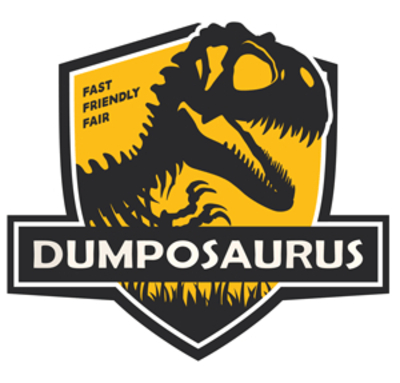 Company Name
Dumposaurus Dumpsters & Rolloff Rental
Contact Name
Shawn Mansur
Phone
512-774-5666
Address
401 Congress Ave. #1540
City
Austin
State
TX
Postal Code
78701
Country
United States
Website
https://www.dumposaurus.com/