Austin, TX – Shawn Mansur, the founder of Dumposaurus Dumpster Rental Service started this company in 2019. His motivation for starting was to put an end to the dumpster industry's lack of transparency with customers. This company distinguishes itself by providing customers with a quick, friendly, and fair experience that is worth their money. They have responsive customer service to ensure orders, queries, and jobs are scheduled and done on time to maintain their clients' trust.
The most valuable asset at Dumposaurus Dumpster Rental Service is their team and company culture. They ensure that their team is protected and shielded from potentially dangerous situations so that they can continue to provide a positive experience for their clients. The team is well-skilled, vetted, and qualified to work in the waste management industry. Team members include Wayne, Jorge, Lanette, Poe, Dennis, Armando, Shawn, Sheldon, Nathan, Junior, Violet, Shelley, Jeremy, Brian, Rashaad, and Bill.
Dumposaurus Dumpster Rental Service is open Monday through Sunday from 6:00 a.m. to 10:00 p.m. to accommodate most customers' needs. Clients get more value for their money as the dumpsters provided can squeeze and fit into tight-sloped spaces while causing no damage to the driveways. Clients can walk debris into the dumpster rather than lift it over a 4–8-foot wall because the dumpsters are designed with rear barn doors.
"I contacted Dumposaurus on a Friday afternoon for a roll-off dumpster needed for a move. I was given quick and professional assistance and had a dumpster delivered the next day! Once I was ready for the dumpster to be picked up, a simple text scheduled my pick up, no hassles or inconvenience. The customer service was excellent, and I will definitely rent again," said one of Dumposaurus Dumpster Rental Service's clients.
This Dumpster Rental Austin-based waste hauler assists customers by delivering on-time quotes, orders, and dumpster rental services. They have a range of dumpsters that clients can select from based on the size of their debris. To avoid damaging their clients' property, Dumposaurus Dumpster Rental Service install a driveway protection solution before placing the dumpster. They are actively involved with non-profits both locally and globally, providing in-kind donations of Austin dumpster rental services to churches and other organizations in the community.
For more information about Dumposaurus Dumpster Rental Service-Dumpster Rental Austin TX services, visit their website or talk to a customer representative at 512-774-5666. Their office is located at 401 Congress Ave. #1540-DD, Austin, TX, 78701, US.
Media Contact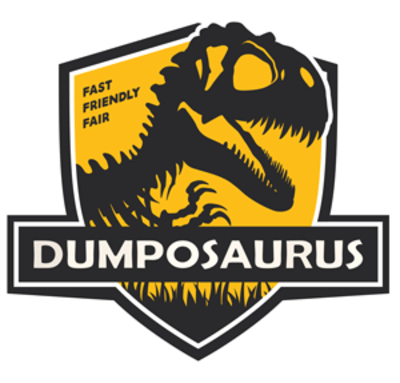 Company Name
Dumposaurus Dumpster Rental Service
Contact Name
Shawn Mansur
Phone
512-774-5666
Address
401 Congress Ave. #1540
City
Austin
State
TX
Postal Code
78701
Country
United States
Website
https://www.dumposaurus.com/