Indianapolis, IN – Duke Homes strives to work with clients throughout Indianapolis by turning their dreams into reality through their home building services. Founded and operated by Mike Duke, this company still maintains its operational goal and objective; capturing imaginations and unique styles that become treasures for homeowners. This has positioned the company as one of the most relied-on companies in home building, earning positive reviews from satisfied clients.
Mike's career started when he was a student pursuing degrees in Finance and Real Estate, which he later practiced through his company. His passion and experience led to him offering quality services and providing competitive rates in the industry. He offers these services with the help of a team of experienced and skilled professionals, from designers to builders.
Speaking more about their mission, Duke Homes' representative noted, "We specialize in providing a product and service with the highest level of quality for a profit, expecting to not only meet but to exceed the expectations of our customers and the community around us. All this being with the utmost integrity and witness."
Through a comprehensive planning and architecture procedure, Duke Homes uses a unique approach to its home building services, aimed at conceptualizing clients' thoughts and ideas into reality. Moreover, they add their experience and expertise to enable clients' have unique and up-to-date home designs. The team guides clients from the initial design stage to the actual construction. Other services associated with the home building include weekly meetings to ensure that everything is running smoothly.
Duke Homes' representative added that their architectural designer services add skills and artistry to every project, regardless of the project size or type, such as new home constructions or complete home renovations. These specialists also coordinate with subcontractors in the entire construction process, ensuring that the correct procedures are used and industry-standard materials are used for complete customer satisfaction.
In addition, the Bargersville house builder is licensed to work with commercial establishments, offering commercial, retail, healthcare, multi-family site development and selection, building to suit construction, and space planning. They work with these establishments to ensure that all their services align with their objectives; therefore, improving their production outputs.
Other services offered by the company include model homes sales. Duke Homes offices are at 4300 North Road 725 West, Bargersville, IN, 46106-9573, US. Contact Mike and his team by calling 317-422-9000 to schedule a service. Visit the company's website to learn more about the services offered.
Media Contact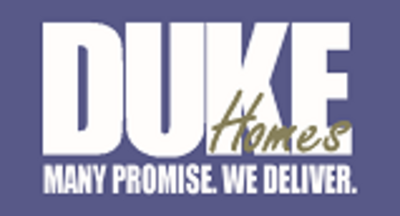 Company Name
Duke Homes
Contact Name
Mike Duke
Phone
317-422-9000
Address
4300 North Road 725 West
City
Bargersville
State
IN
Postal Code
46106-9573
Country
United States
Website
https://dukehomes.com/