TORRANCE, CA / September 3, 2021 / CEO Frank I Igwealor is pleased to announce today that through the efforts from accountants and the attorney for Drone Guarder Inc. along with the new management team have successfully completed all required documents in under 45 days to have Drone Guarder completely compliant and up to date with the OTC Markets. The STOP sign has been removed and we are ready to move forward with the shareholders best intentions in mind.
Frank Igwealor stated, "With this important step now behind us we can now focus on building the next steps of our exciting business. Thanks for being a shareholder of Drone Guarder Inc."
About Drone Guarder Inc.:
About Drone Guarder, Inc.
DroneGuarder is an early-stage security and surveillance company focusing on commercializing a drone enhanced home security system as a turnkey solution. The solution is app-based and includes a drone, infrared camera, and Android mobile app component: Once an alarm has been triggered, the DroneGuarder™ will immediately take off from a wireless charging pad.
Please visit http://www.droneguarder.com to learn about the company, management, and products.
Forward-Looking Statements:
This press release may contain "forward-looking statements" within the meaning of Section 27A of the Securities Act of 1933 and Section 21E of the Securities Exchange Act of 1934. Such statements include, but are not limited to, any statements relating to our growth strategy and product development programs and any other statements that are not historical facts. Forward-looking statements are based on management's current expectations and are subject to risks and uncertainties that could negatively affect our business, operating results, financial condition and stock price. Factors that could cause actual results to differ materially from those currently anticipated are: risks related to our growth strategy; risks relating to the results of research and development activities; our ability to obtain, perform under and maintain financing and strategic agreements and relationships; uncertainties relating to preclinical and clinical testing; our dependence on third-party suppliers; our ability to attract, integrate, and retain key personnel; the early stage of products under development; our need for substantial additional funds; government regulation; patent and intellectual property matters; competition; as well as other risks described in our SEC filings. We expressly disclaim any obligation or undertaking to release publicly any updates or revisions to any forward-looking statements contained herein to reflect any change in our expectations or any changes in events, conditions or circumstances on which any such statement is based, except as required by law.
CONTACT:
Contact: Frank I Igwearlor, CEO
Email: ir@droneguarderinc.com
Phone number: (310) 742 1986
Address: Drone Guarder, Inc.
370 Amapola Avenue
200-A
Torrance, CA 90501
SOURCE: Drone Guarder Inc.
Media Contact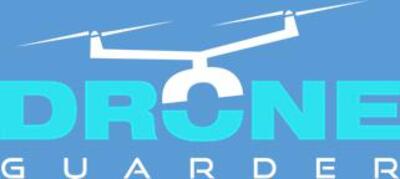 Company Name
Drone Guarder, Inc.
Contact Name
Frank Igwealor
Phone
310-742-1986
Address
370 Amapola Ave Suite 200A
City
Torrance
State
California
Country
United States
Website
http://www.droneguarderinc.com/