Durham, NC – Ensuring an incredible patient experience is the main vision of Diadem Family Dental, a Durham-based dentist that helps patients achieve a healthy, beautiful, and confident smile. It was founded out of a need to provide a warm, friendly, comfortable, and hygienic space for patients of all ages. This approach takes away the uncertainty and anxiety that comes with visiting the dentist or getting dental procedures done. 
This vision is driven by the principal dentist, Dr. Natalie Erskine, DDS, a well-read, highly qualified, and experienced dentist who was trained in prestigious universities and dental schools in North Carolina. Dr. Erskine takes pride in recreating the natural contours of the tooth and shape of the mouth to give her patients the smile of their dreams. While she is highly qualified, she keeps taking dental courses, attends seminars, and takes part in activities that allow her to stay informed about the latest dental techniques, latest technology, and patient care tactics. 
As a patient-centered dentist, Dr. Erskine and her team of passionate professionals have devoted their lives to forming lasting relationships with their patients to help them maintain happy and healthy smiles during each visit, between visits, and afterward. Additionally, the emergency dentist in Durham caters to patients with dental anxiety by providing laughing gas or oral sedation as they provide professional, judgment-free, and compassionate services. 
Diadem Family Dental uses the latest dental technology to treat a wide variety of dental issues including, toothaches, tooth decay, oral cavities, damaged teeth, and sleep apnea. For this to be possible, Dr. Erskine offers several dental solutions including, emergency dental care, dentures, root canal therapy, and tooth extractions. She also serves patients who need Invisalign, braces, teeth whitening, orthodontics, dental implants, dental veneers, dental bridges, and dental crowns. 
The dentist near Durham also specializes in oral surgery for patients who need orthodontic correction, those with a tooth abscess, fractured teeth, missing teeth, malpositioned teeth, and advanced periodontal disease. Dr. Erskine specializes in pediatric dentistry to promote good oral hygiene habits in a child-friendly environment. The dentist loves working with children while showing them how to have fun as they care for their smiles. They also guide parents and guardians on oral health developments, what to expect, and when to visit a dentist. 
With personalization as one of their values, Dr. Erskine and her team conduct extensive dental evaluations to get a better understanding of the extent of the dental issue. Once this is done, they create a personalized care plan based on the needs, goals, and expectations of their patients so that they can have the smiles they have always wanted.
To learn more about Diadem Family Dental, call (919) 471-1502 to book an appointment or visit their location at 5001 Old Farm Rd, Durham, NC 27704, US. For any inquiries about the services they offer, visit their website for more information.  
Media Contact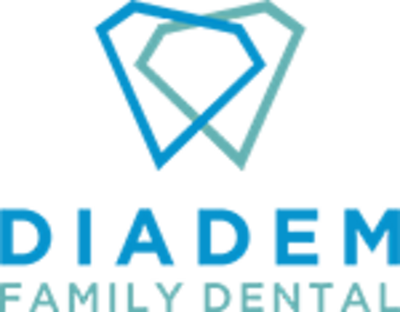 Company Name
Diadem Family Dental
Contact Name
Dr. Natalie Erskine
Phone
(919) 471-1502
Address
5001 Old Farm Rd
City
Durham
State
NC
Country
United States
Website
https://www.diademfamilydental.com/