Fresh YouGov Data Reveals the Nation's Dream and Nightmare Bosses
A brand new YouGov poll has revealed who the nation would love, and loathe, to work for.
Commissioned by Vestd, the UK's leading share scheme platform, the data records the views of over 2,000 Brits surveyed in November 2021 and is weighted to be fully representative of all UK adults. You can find the full 2022 report here.
The Nation's Favourite
Despite offering participants a smorgasbord of celebs including Daniel Craig, Gordon Ramsay, Rishi Sunak and Mary Berry, Brits were incredibly united in their choice of dream boss. 
The UK's clear favourite, with one in six voting for him was…
David Attenborough! The lovable nature presenter topped the poll across every single demographic including gender, class and age.
Nobody else really came close to touching Sir David's popularity, but notable runners-up were Prince William with 7% of the vote, Ricky Gervais with 6% and Jeremy Clarkson/Marcus Rashford with 5% respectively.
The Top 10
Who do Brits not Want to Work for?
Of all 27 celebrities listed, three people, Priti Patel, Victoria Beckham, and Katie Price failed to secure a single percentage of the vote. Meghan Markle and perhaps worryingly, Boris Johnson scored 1% each, completing the lineup of the bottom five.
What This Says About the UK's Preferred Leadership Styles
Vestd's founder and CEO Ifty Nasir said that "it surprised me that there was such a similarity of opinion across the UK but it isn't surprising at all that Sir David Attenborough took top honours."
"His style of leadership is characterised by egalitarian, socially-driven values that speak to what people want. All of our research demonstrates to us that people want stewardship towards a better way of doing things."
"Fat-cat boss behaviours are outmoded. Nobody thinks that 'greed is good' any more, those days are over. As a society, we want to see our leaders demonstrate more responsibility and to act with more conviction to give everybody a stake in society."
"These same drivers are perhaps why we see certain political types nearing the bottom of the poll."
What Else Does the Data Highlight?
YouGov and Vestd's annual report records shifts in employee attitudes and benefits across the year.
The data for this year also reveals that:
The 'Great Resignation' will continue – last year's report predicted the resignation trend that swept the globe through 2021. Unfortunately, there's no sign of change on the horizon.
Just as many people report that they intend to quit their jobs over the next twelve months as they did last year. The younger the employee, the more likely it is that they're planning to leave with 33% of 18-24 currently applying elsewhere, and 22% of 25-35 year olds also itching to make the switch.
How to make them stay – Brits told researchers that when looking for new roles, the top three benefits that would sway their decision would be:
Remote or flexible working (70% voted for this)
A company share scheme (28% voted for this)
Free lunches (28% voted for this)
Covid has created greater class division – largely, this stems from the ability to work from a fixed or remote location.
Over half of all middle-class roles have yet to return to their working norms (e.g. back to the office), but the vast majority (70%) of the working classes have already gone back to their pre-Covid hours and locations.
Nearly half of Brits are positive about the new year: when asked whether they felt positively or negatively about the year ahead, just 17% confirmed that they had a gloomy outlook.
This is a huge difference from last year's data.
When asked the same question just prior to Christmas 2020, nearly 40% of Brits reported feeling apprehensive about 2021 – more than double of the current level.
WFH "here to stay"
Nasir states that "overall, the story that the data is telling us is that Covid has permanently reshaped our workplaces."
"For those that can work from home, this has now become a priority to them so employers that don't offer this benefit will be missing out, especially during the ongoing recruitment crisis."
"We know that benefits such as share schemes are going to take centre stage through 2022 as companies fight it out to retain and attract the best talent against a backdrop of remote working. Again, those who neglect to adapt to changes by bringing in benefits like these will be bottom of the pile in terms of attractiveness to job hunters."
Move with the Times
"Not everybody can have David Attenborough or Prince William as a boss, but every workplace can look to their benefits and sharpen up their offering. And they need to do this at the earliest."
                                                                                END
For more information, please contact jemma@vestd.com
For photographs of Ifty Nasir, founder and CEO of Vestd, please visit: https://drive.google.com/drive/folders/1wiXkLQLlNtk9RwpP3g6gmwFt4XrmW4u4?usp=sharing
For the full YouGov/Vestd dataset 2021, please visit: https://docs.google.com/spreadsheets/d/1VjCe3jPUIVRZ5Xpk5Qw6MYLwmn7detT4YOiNc1YWRGI/edit?usp=sharing
Vestd is the UK's number one share scheme platform. 
Media Contact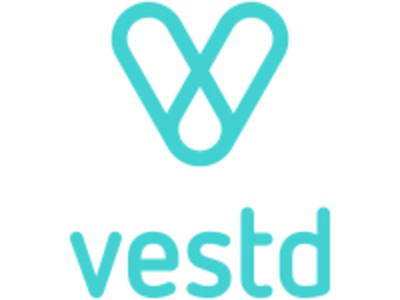 Company Name
Vestd
Contact Name
Jemma
Phone
07415353877
Address
Vestd Ibex House, 162-164 Arthur Road
City
London
State
London
Postal Code
SW19 8AQ
Country
United Kingdom
Website
https://www.vestd.com/