Cell therapy is a new paradigm for drug development, and within this class of therapies, immune cell therapy has proven to be the most promising. With continued advances in immunology, gene editing, and synthetic biology, the complexity of immune cell therapy is now greatly expanded, which is proved to have increased efficacy and safety, as well as its elevating potential to treat disease.
Creative Biolabs, a biopharmaceutical service provider, has been working on the development of innovative immunotherapies based on chimeric antigen receptor (CAR) research and gene therapeutics. To help global clients achieve success in their projects faster and better, Creative Biolabs has upgraded the portfolio of immune cell products to cover neutrophils, dendritic cells (DCs), and peripheral blood mononuclear cells (PBMCs).
· Neutrophils
Neutrophils, being one of the most abundant leukocytes in the immune system, play a key role in cancer progression via a variety of processes, including angiogenesis, immunosuppression, and cancer metastasis. Creative Biolabs provides various kinds of Neutrophil Products to cover different research purposes. Clients are able to select neutrophils from a donor of specific gender, age, blood type, and ethnicity. 
· Dendritic Cells
The development of dendritic cell therapy is also a hot topic in tumor treatment, especially for glioma, melanoma, pancreatic cancer, etc. To facilitate related research, Creative Biolabs has released dozens of Monocyte Derived Dendritic Cell Products from donors of various situations for MAT assays. 
· Peripheral blood mononuclear cells
The exploration of Peripheral blood mononuclear cells (PBMCs) can provide insight into immunological mechanisms, which are of huge benefit to the scientific and medical research fields. Creative Biolabs' PBMC product list includes Human CD34+ Hematopoietic Stem Cells, SLE PBMC, PBMC Pellet, PBMC Lysate, Monocyte depleted PBMC, Mobilized PBMC, Mobilized CD34+ Cells, Irradiated PBMC, HPV PBMC, Normal PBMC, etc.
All these products, with cell purity above 95% and cell viability above 90%, are taken from blood products and separated according to standard operating procedures to ensure the stability of cell quality between batches. And microorganisms, HIV, HBV, HCV, syphilis tests were performed.
Please note that the products can only be used for scientific research and should not be used for in vitro diagnosis of humans and animals.
More information about other immune cell products, such as stem cells, NK cells, control cells, T cells, B cells, etc., can be reached on https://www.creative-biolabs.com/car-t/.
About Creative Biolabs
With years of exploration in biotechnology, Creative Biolabs has gathered talented scientists working closely with worldwide partners to develop and produce medicines of tomorrow. Specifically, Creative Biolabs specializes in one-stop custom services for CAR-T cell development, TCR modified T cell development, CAR-macrophage therapy development, cancer vaccine development, drug discovery for CRS management, etc.
Media Contact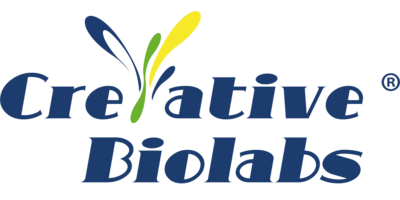 Company Name
Creative Biolabs
Contact Name
Candy Swift
State
New York
Country
United States
Website
https://www.creative-biolabs.com/car-t/