The ongoing COVID-19 pandemic has been dramatically impacting global health, social life, politics, and economy ever since it emerged in late 2019, causing millions of deaths globally. The severe situation didn't get alleviated simply by repurposing existing pharmaceuticals, which prompts scientists to develop novel drugs and therapeutics targeted the SARS-CoV-2. 
Equipped with cutting-edge techniques, experienced experts, and responsibilities of saving lives, Creative Biolabs provides multi-pronged SARS-CoV-2 drug discovery services, including novel drug candidates screening, neutralizing antibody development, and inhibitors discovery.
Promising Treatments for SARS-CoV-2
Studies prove that viruses have to attach themselves to specific receptors found on certain types of cells before entering and infecting cells. Similarly, SARS-CoV-2 binds to a specific cellular receptor called ACE2, letting itself into the cell where it starts replication. 
Current strategies to treat COVID-19 confirmed patients mainly focus on preventing SARS-CoV-2 from entering cells, stopping the virus replication soon after symptoms appear, and dampening inflammatory responses later in the infection. Therefore, Creative Biolabs positively engages the development of several therapeutic agents and treatments based on these strategies.
ACE2 As Functional Receptor of The SARS Coronavirus
ACE2, a membrane-bound ecto-enzyme, is regarded as a promising target for SARS-CoV-2 research at present. One principle of ACE2-focused COVID-19 therapies under development is to silence the ACE2 receptor to stop the virus from entering cells.
Inspired by the recent identification of ACE2 as a functional receptor of the SARS coronavirus, Creative Biolabs expands ACE2-based peptide for SARS-CoV-2 services, such as peptide microarray analysis and fusion peptide (EK1) discovery, to advance ACE2-based research on COVID-19 drug discovery. It also tailors experimental design and excellent support in terms of special requirements on ACE2-based peptide research.
siRNA Inhibitors for the Treatment of SARS-CoV-2
Creative Biolabs is also dedicated to assisting SARS-CoV-2 drug discovery projects based on RNA interference (RNAi) approaches, in which small non-coding RNA molecules modulate the stability and translation of mRNA. Small interfering RNAs (siRNAs) are promising RNAi mediators to regulate gene transcription and expression of SARS-CoV-2.
siRNA for SARS-CoV-2 agents are reported to be potent both for prophylactic and therapeutic measures. The integrated siRNA drug development platform of Creative Biolabs allows researchers to develop a series of siRNAs targeting different sites of viruses, achieving antiviral effects against various viruses, including SARS-CoV-2.
About Creative Biolabs
Creative Biolabs is a leading life science company with decades of experience in the industry of drug discovery and vaccine development, providing high-quality products, research models, and diagnostic immunoassay services, etc. In response to the COVID-19 pandemic, Creative Biolabs has developed related proteins, antibodies, nucleic acid extraction kits, and other products to help researchers quickly develop effective anti-COVID-19 drugs and vaccines. 
Check more products and services for SARS-CoV-2 drug discovery at https://sars-cov-2.creative-biolabs.com/.
Media Contact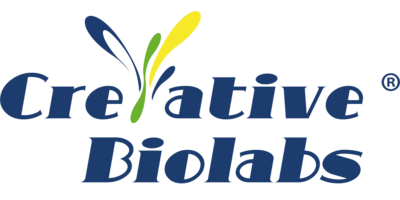 Company Name
Creative Biolabs
Contact Name
Candy Swift
State
New York
Country
United States
Website
https://sars-cov-2.creative-biolabs.com/