Immune checkpoints are regulators of the immune system which prevent the immune system from attacking self-antigens indiscriminately. Cancer cells sometimes find ways to use these checkpoints to avoid being attacked by the immune system. But drugs that target these checkpoints hold a lot of promise as cancer treatments. These drugs are classified as immune checkpoint inhibitors.
Immune checkpoint inhibitors are a class of monoclonal antibodies designed to target and bind to checkpoint proteins and block checkpoint signals. They can bind to proteins on T-cells, such as PD-1, or proteins on tumor cells, such as PD-L1. When the checkpoint inhibitor binds to PD-1 or PD-L1, the PD-1/PD-L1 interaction is prevented and the signal is blocked. Immune checkpoint inhibitor drugs have been successful in treating some forms of cancer and show great promise as an effective treatment with fewer symptoms than traditional therapeutic methods.
"Targeting immune checkpoint protein interactions is one form of cancer immunotherapy that offers a novel way to eliminate tumor cells," said a scientist at Creative Biolabs. "To help block those interactions, Creative Biolabs offers researchers a portfolio of services for developing immune checkpoint antibodies, from immune checkpoint monoclonal/polyclonal antibody discovery and development, fragment discovery and development, characterization, engineering and optimization, to production and manufacturing."
PD-1 is mainly expressed on the activated T cells, B cells, and monocytes. PD-1 maintains immune self-tolerance to prevent autoimmunity. The ligands of PD-1, including PD-L1 and PD-L2, are also immune checkpoints and crucial for the prevention of autoimmunity. PD-L1 is primarily expressed by tumor cells and tumor-infiltrating immune cells. 
PD-1/PD-L1 pathway and immune response mechanism
Activation of the PD-1/PD-L1 signaling pathway can lead to the formation of an inhibitory tumor microenvironment, which allows malignant tumors to escape the surveillance and clearing of the immune system. However, the effect of T lymphocytes in tumors can be restored by blocking the binding of PD-1 and PD-L1, thus inhibiting the immune evasion of malignant tumors. To date, inhibitors targeting PD-1/PD-L1 have been reported for cancer therapy, and some of them are approved by FDA.
About Creative Biolabs
Equipped with advanced technology platforms and professional staff, Creative Biolabs is always dedicated to assisting clients with the most satisfactory immune checkpoint research development services. The company established itself as a premier provider of custom R&D and manufacturing services focusing on monoclonal antibodies and recombinant proteins.
Media Contact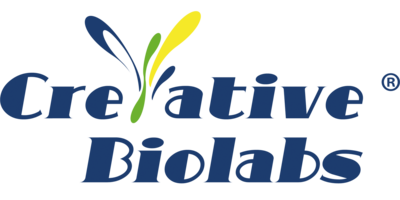 Company Name
Creative Biolabs
Contact Name
Candy Swift
City
New York
State
New York
Country
United States
Website
https://immune-checkpoint.creative-biolabs.com/