Neenah, WI – Copperstone Assisted Living delivers assisted living programs and services that cater to the needs of the elderly. They have a team of care staff and trained specialists who take the stress of caring for elderly ones off the shoulders of loved ones and family members while delivering excellent care to the elderly. Clients can rest assured that Copperstone Assisted Living offers peace of mind, a high level of security, independence, and lots more.
The team at the assisted living facility helps family members feel relaxed and at ease knowing that their elderly loved ones are in good hands. The staff offers independence to both the younger family members who have other roles and responsibilities as well as their elderly loved ones whose needs are changing. Family members will have access to an array of assisted living programs to choose from based on the specific needs of their loved ones. The facility offers 24/7 assisted care services that incorporate a home-like environment while addressing all of the needs of each client.
Clients at the assisted living facility will have access to home-like CBRF units that offer a variety of services, including individualized meal plans reviewed by a licensed dietitian, help with medication management, highly trained direct care staff, individualized assistance with daily living, on-site full-time registered nurse (RN) and full time licensed practical Nurse (LPN), and more. To ensure a higher level of care delivery, the facility also offers on-site salon and massage services, on-site interdenominational chapel services, continuous community involvement, assistance with scheduling appointments with available transportation services, various dining experiences, coffee bar with continental options, and lots more.
Families whose loved ones are experiencing memory decline related to conditions like Alzheimer's or other diagnoses can take advantage of the Secure Memory Care service offered at the assisted living facility. The Secure memory care service offers residents access to private and spacious rooms, secure exits that alert staff, a secured outdoor dining area, a private dining area for special events, a cozy lounge with a fireplace, a safe and secure environment with a customizable memory box, and more.
Residents at Copperstone Assisted Living can rest assured that they are in good hands. The team of specialists continues to finetune care services to ensure that their residents are exposed to quality experiences while at the facility.
Copperstone Assisted Living is located at 751 Deerwood Avenue, Neenah WI 54956, US, and can be reached via phone at 920-550-1258. Visit their website for more information.
Media Contact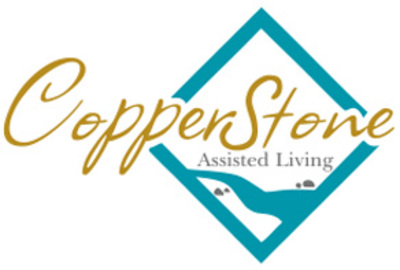 Company Name
Copperstone Assisted Living
Contact Name
Aaron Barrett
Phone
920-550-1258
Address
751 Deerwood Avenue
City
Neenah
State
WI
Postal Code
54956
Country
United States
Website
https://www.copperstoneassistedliving.com/