Arlington, TX – A lack of communication between the stakeholders in an organization can lead to errors that can cost them millions of dollars. The importance of fast and seamless communication cannot be overstated, and that is why Cleod9 Voice is offering the right solution to keep all employees and stakeholders connected at lower costs. With Cleod9 Voice, business owners and organizations can now enjoy a simplified and unified communications and collaborations platform that gives them the freedom to communicate from anywhere, on any device, and from a single platform.
Describing their communications solution tailored for businesses, David Bryant of Cleod9 Voice said: "Now – more than ever before, it's vital to keep your company, colleagues, and customers connected. However, communication that should be seamless can feel complicated. With separate tools and apps for your communication – it's difficult to keep up. We combine an upgraded VoIP service, messaging, video conferencing, file sharing, web collaboration, and more into a single, web-based platform. With our cost-effective & custom-tailored solutions, you can condense your workflow and increase employee productivity. Increasing your profitability all while saving money."
Cleod9 Voice takes pride in offering seamless communication solutions to businesses with 1 to 1,000 users or employees. Business owners who wish to hop on the train to get value for their money can expect perks like unlimited local and long-distance calling, which significantly saves them added costs that would have gone to carrier networks. They can also leverage the company's services to enjoy the text and chat messaging features that aid seamless employee communication, video calling support that adds the human touch to meetings, unlimited voice and video conference support, desktop and file sharing support, and lots more.
Cleod9 Voice aims for affordability and has tailored its plans and pricing to meet specific business sizes and their needs. Business owners will have the chance to choose between four packaged plans, including the Basic, Essential, Business, and Premium plans. Each of the plans comes packing various perks guaranteed to help businesses to move forward.
Added to their voice services, the company also offers web collaboration tools and services, thus giving companies a central information and communications hub. With the platform provided, businesses can enjoy simple, instant, and secure communication between employees situated across the different locations wherein they are located. Cleod9 Voice's web collaboration system also offers presence and geolocation features that allow every user to see who is online, busy, engaged in conversation, or other preferred online statuses. Learn more about Cleod9 Voice by visiting their website.
Cleod9 Voice is located at 2500 E Randol Mill Rd # 204, Arlington, Texas, 76011, US and can be reached via phone at 8178553000. For more information, visit their website.
Media Contact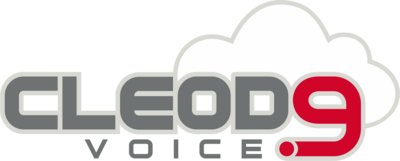 Company Name
Cleod9 Voice
Contact Name
David Bryant
Phone
8178553000
Address
2500 E Randol Mill Rd # 204
City
Arlington
State
TX
Postal Code
76011
Country
United States
Website
https://www.cleod9.net/