Ft Myers, FL – Comfortable living begins with having a reliable heating, air conditioning, and ventilation company on-call whenever such systems break down or start malfunctioning. In Ft Myers, Fl, and its environs, Coastal Cooling Inc has cemented its place as one of the top HVAC companies that clients rely upon in the area. Beginning its operations in 1999, the then small company set its sights on becoming the first choice for clients in Florida – a goal whose fulfillment has come to fruition. Today, Coastal Cooling Inc has the knowledge, experience, and skillset to work with some of the primary industry players, including Trane, Rheem, Lennox, Comfortmaker, Mitsubitchi, and Daikin, to give their clients the ultimate experience and value for their money.
Determined to keep growing, Coastal Cooling Inc employees focus on fostering lifetime relationships with their clients and will stop at nothing to reach this goal. "We have had a Coastal Cooling heating and AC system in our home for eight years," observed one loyal client. "Since 2012 when it was installed, they have regularly provided servicing and, more importantly, have covered all repairs and labor due to the comprehensive ten-year warranties they offer on their systems (For an added cost). You may pay a bit more for Coastal; however, the quality easily surpasses their competition!"
While some HVAC systems damages may be inevitable after prolonged use, many of them are avoidable if detected early enough. Luckily for South Florida residents, Coastal Cooling Inc employees are strong advocates of prevention over repair when handling such appliances. Over the two centuries they have been in the business, the experts have developed a keen eye for details, ensuring that no potential failures evade them. Their most common preventative maintenance routine is bi-annual, although they can be flexible depending on their clients' preferences.
For each A/C preventative maintenance session, the experts from Coastal Cooling Inc stick to a fool-proof checklist when conducting inspections to make sure that they miss nothing the first time around. Some of these steps include checking system filters, evaporator coils, condenser coils, refrigerant pressures, motor amp draw, starting components, airflow, heating elements, thermostat calibration, condensate drain systems, and all electrical connections. Upon completing each inspection, the experts always provide an evaluation report, complete with all the necessary recommendations before beginning any service.
Depending on their findings, the company technicians recommend and implement the appropriate courses of action: parts replacement, fine-tuning, or simple cleaning to restore a system's efficiency before running final tests. Other possible remedies are published on Coastal Cooling Inc website. Many Florida residents who sign up for the Coastal Cooling Inc maintenance programs consider the associated low operational costs the most significant long-term advantage.
More information regarding the services offered by Coastal Cooling Inc is available on its website. For other inquiries or to schedule an emergency appointment, call 239-932-2682 to speak with one of their agents. The company is located at 5930 Youngquist Road, Ft Myers, FL, 33912, US.
Media Contact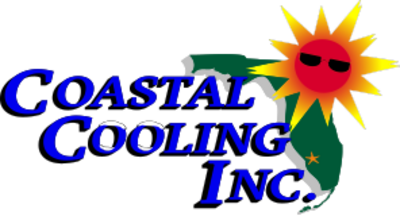 Company Name
Coastal Cooling Inc
Contact Name
Ed
Phone
239-932-2682
Address
5930 Youngquist Road
City
Ft Myers
State
FL
Postal Code
33912
Country
United States
Website
https://coastalcoolinginc.com/