Arlington, TX – Cleod9 Voice is a cloud-based unified communications and collaboration platform that gives businesses and their employees the freedom to communicate from anywhere, on any device, with a single platform. The company remains a leading name in the business communication and internet technology industry. With over two decades of experience providing advanced voice and data solutions to businesses, they have successfully helped many businesses to scale up their operations while delivering solutions that boost performance, file sharing, voice connections, and others.
"Now – more than ever before, it's vital to keep your company, colleagues, and customers connected. However, communication that should be seamless can feel complicated. With separate tools and apps for your communication – it's difficult to keep up. We combine an upgraded VoIP service, messaging, video conferencing, file sharing, web collaboration, and more into a single, web-based platform. With our cost-effective & custom-tailored solutions, you can condense your workflow and increase employee productivity. Increasing your profitability all while saving money," said the company's spokesperson.
With the company's Arlington VoIP Services and communications platform, businesses can now enjoy communications solutions that are tailored to their needs and offered at competitive prices. Cleod9 Voice is built for businesses and individuals with a population of between 1 and 1,000 and offers full support to businesses on their mission to provide employees with efficient, yet simple-to-use communication tools.
By leveraging Cleod9 Voice – Arlington VoIP Service, businesses stand a chance to enjoy some obvious benefits, including the low cost of ordering and installing a VoIP system compared to the traditional phone system, emergency backup, which keeps their business running and communication intact in the event of power loss or a blackout, and cost-saving on the last telephone system for businesses. With the VoIP system, business owners no longer have to recurrently invest time, money, and energy into scouting for phone systems or the cost of trial and error installations.
Added to their VoIP service, Cleod9 Voice offers additional solutions and services, including the provision of web collaboration tools that serve as a central hub where all company communications originate from, video conferencing services that keep business partners, employees, and stakeholders in touch and updated with the latest information and happenings, as well as the Kite Contact system which offers businesses the right tools that turn their websites from a company showcase into a call to action tool to drive sales, engagement, and revenue.
Cleod9 Voice continues to work on ways to make in-house and business communications easier. Contact them via phone at 8178553000 or visit their website to get started. The company is located at 2500 E Randol Mill Rd # 204, Arlington, Texas, 76011, US.
Media Contact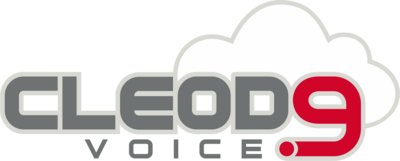 Company Name
Cleod9 Voice
Contact Name
David Bryant
Phone
8178553000
Address
2500 E Randol Mill Rd # 204
City
Arlington
State
TX
Postal Code
76011
Country
United States
Website
https://www.cleod9.net/