Century Smile Dental Culver City, CA
Culver City, CA – Century Smile Dental dental clinic provides high-quality general, aesthetic, and specialty dental care. The practice is headed by Dr. Maryam Talaie, an award-winning cosmetic dentist, and is located on Venice Blvd in Culver City. Tooth extraction, dental implants, cosmetic dentistry, restorative dentistry, sedation/sleep dentistry, teeth whitening, endodontics/root canal, periodontics/oral surgery, TMD/TMJ, Invisalign, and corporate dentistry are some of the services offered by the practice.
For convenience in emergency situations, the dental clinic does not require referrals and can handle all of their patient's dental needs, from regular check-up exams and cleanings through dental implant implantation and Invisalign. To give patients helpful solutions for improving and maintaining a healthy smile, progressive dentistry, top-of-the-line materials, and cutting-edge technology are combined.
"Century Smile Culver City CA believes in educating and assisting our patients on the importance of proper and consistent home-care, regular check-ups, and professional dental cleanings, and help keep dental problems to a minimum. The experienced and knowledgeable team at Century Smile gives each patient uniquely tailored guidance and support to help them get back on track and maintain ideal oral health," said the clinic's spokesperson in a statement about their services.
Century Smile Dental Provides Dental Implants
Dentures can be replaced by dental implants, which are a more permanent solution. Dental Implants use customized components to replace the tooth's root and crown, such as metal for the root and ceramic for the crown. Periodontal disease is one of the most common reasons for a patient's requirement for a dental implant. It affects the tooth's surrounding area, including the gums and bone, by deteriorating the tissues that hold the tooth in place, causing it to loosen.
The dental implants periodontist also works with patients after they have lost or broken a tooth or have significant tooth rot. If they lose a tooth for any of these causes, it is critical to replace it as quickly as possible with an implant. If they do not act quickly, the jawbone around the missing tooth will begin to deteriorate, causing major harm to the rest of their mouth.
Contact Century Smile Dental in Culver City, CA
To learn more about Century Smile Dental, visit their office at 3831 Hughes Ave Suite 701, Culver City, CA, 90232, US, or contact them via phone at (310) 836-6161. For more information, visit their website.
Media Contact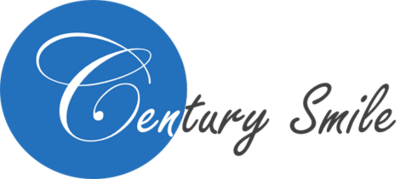 Company Name
Century Smile Dental
Contact Name
Dr. Maryam Talaie, D.D.S.
Phone
310-836-6161
Address
3831 Hughes Ave, Suite 701
City
Culver City
State
CA
Country
United States
Website
https://centurysmile.com/