Chandler, AZ – Canyon State Law offers legal representation to defendants facing all kinds of criminal charges. The criminal defense lawyer understands that defendants are innocent until proven otherwise and makes sure that each client's case is carefully analyzed to understand the unique facts and prepare a solid representation with the prosecution's moves duly anticipated. With Canyon State Law, criminal defendants can expect a thorough and detailed legal representation as the attorneys prepare for all possible scenarios and make sure that clients are involved from the start to the end of the case.
Having represented several clients in the past, Canyon State Law continues to work hard to support each case handled with the full weight and resources of the law firm. Criminal defendants will enjoy help with motion filings, bail application and representation, trial representation, plea deals, and others as the case may demand.
Canyon State Law, in a bid to address the legal needs of more clients across the state, has located its criminal defense lawyers across different areas in the Maricopa, Pinal, and surrounding counties in Arizona. The law firm's attorneys are spread across Mesa, Gilbert, Surprise, Peoria, Chandler, Queen Creek, Pinal County, and Scottsdale to ensure fast responses to clients when they need emergency legal help. The attorneys represent clients in all kinds of cases, including DUI, extreme DUI, and Super Extreme DUI, endangerment, unlawful imprisonment, failure to appear, resisting arrests, harassment, cruelty to animals, public sexual indecency, threatening or intimidation, assaults, battery, and other criminal charges.
Criminal defendants who wish to be represented by the defense attorneys at this law firm can try Canyon State Law for a free quote. Encouraging criminal defendants to schedule a free consultation meeting, the spokesperson for the law firm said: "Ethics rules prevent an attorney from calling themselves "the best" attorney regardless of their win record, the status of cases handled, or years of experience. Every legal case and set of circumstances are different just as people are different from one another. To find the best criminal defense lawyer for you, take the time to speak to us today. We are transparent about everything including the cost of legal fees and even the personality of the attorney. We offer free consultations by phone or in the office."
To schedule a free consultation meeting with the criminal defense lawyers at Canyon State Law, call (480) 648-9909 or visit the law firm's website. For in-office consultation, visit 333 N Dobson Rd #5 Chandler, AZ 85224.
Media Contact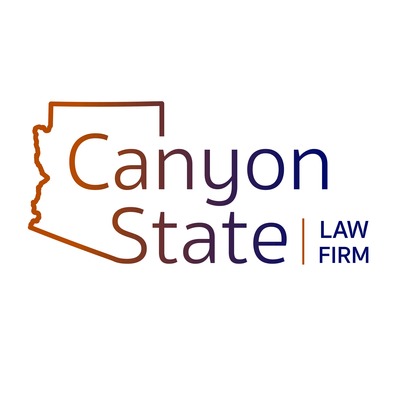 Company Name
Canyon State Law
Contact Name
Thomas Hogle
Phone
(480) 648-9909
Address
333 N Dobson Rd #5
City
Chandler
State
AZ
Country
United States
Website
https://canyonstatelaw.com/chandler-criminal-defense-lawyer