San Jose, CA – Butterfly Dental Care operates on the knowledge that dentist visits aren't a favorite for many individuals. For this reason, every professional at the practice is committed to making each patient's experience as pleasant as possible by focusing on patient care. This means that from the initial consultation, the professionals go above and beyond to make patients feel relaxed, comfortable, listened to, and respected as they receive treatment.
Dr. Jianye Chen founded Butterfly Dental Care in January 2011 as a general dental practice out of a need to provide personalized services based on the specific needs of each patient, no matter the age group. Since its inception, it has played a major role in improving the dental health of the communities in San Jose, giving them beautiful smiles that boost their confidence and self-esteem, allowing them to live full lives. 
For providing a comfortable, patient-centered, and friendly environment, Dr. Chen and her team of highly qualified and well-trained professionals have created lasting relationships with patients, leading to repeat clients and numerous positive testimonials. Additionally, they utilize the most advanced dental technology including, intraoral scanners, Dental Implant Negation systems, and Lasers.  
Butterfly Dental Care caters to patients who want to have the smiles they have always dreamed of, are in the market for new teeth, require general dentist services, or need to keep a healthy smile. They offer dental fillings, dentures, dental bonding, dental implants, dental bridges, laser teeth whitening, Invisalign, laser cavity removal, root canal treatment, gum therapy, regular braces, intraoral face lifting treatment, clear aligner treatment, and ClearCorrect braces. 
Patients with loose bridges, loose crowns, broken or chipped teeth, gum bleeding, and soft-tissue damage can also find relief at the Dentist in San Jose. Additionally, Butterfly Dental Care specializes in biopsies, tooth extractions, pediatric dentistry, regular teeth cleaning, scaling and root planing, sleep apnea therapy, Frenectomy laser treatments, and many more. 
For added convenience, Butterfly Dental Care has networked with some major dental insurance companies, including Delta Dental. They also have flexible financial planning and installment payments available for all dental treatments, no matter the severity. 
The team at Butterfly Dental Care is also passionate about keeping their clients informed about their dental care needs. They do this as they conduct consultations, during treatment, and after the patient has left the premises, to give them the tools to manage their dental health in-between visits, for emergencies, after surgery, and other customized needs. 
To learn more about Butterfly Dental Care, call (408) 255-2011 to schedule an appointment or visit their location at 4302 Moorpark Ave, San Jose, California, 95129, US. For any inquiries about the services they provide, visit their website for more information. 
Media Contact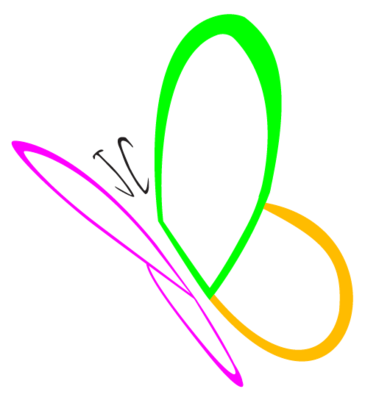 Company Name
Butterfly Dental Care
Contact Name
Dr. Jianye Chen
Phone
(408) 255-2011
Address
4302 Moorpark Ave
City
San Jose
State
CA
Country
United States
Website
https://www.butterflydental.net/