Burlingame, Calif. – As digital advancements in implant dentistry continue to evolve and improve, Burbank Dental Lab remains at the forefront, providing its partners with the latest in digital solutions. On Friday, April 29, they will be hosting a full-day workshop open to partners and dental professionals on digital technology for narrow-diameter implants. The workshop will take place at the Unident Learning Center and will provide eight (8) hours of continuing education credit by sponsor, San Mateo County Dental Society.
Andrew Sedler, COO of Burbank Dental Lab, will present on "Transitioning to the Digital Workflow." His presentation will focus on leveraging digital dentistry with the use of photogrammetry.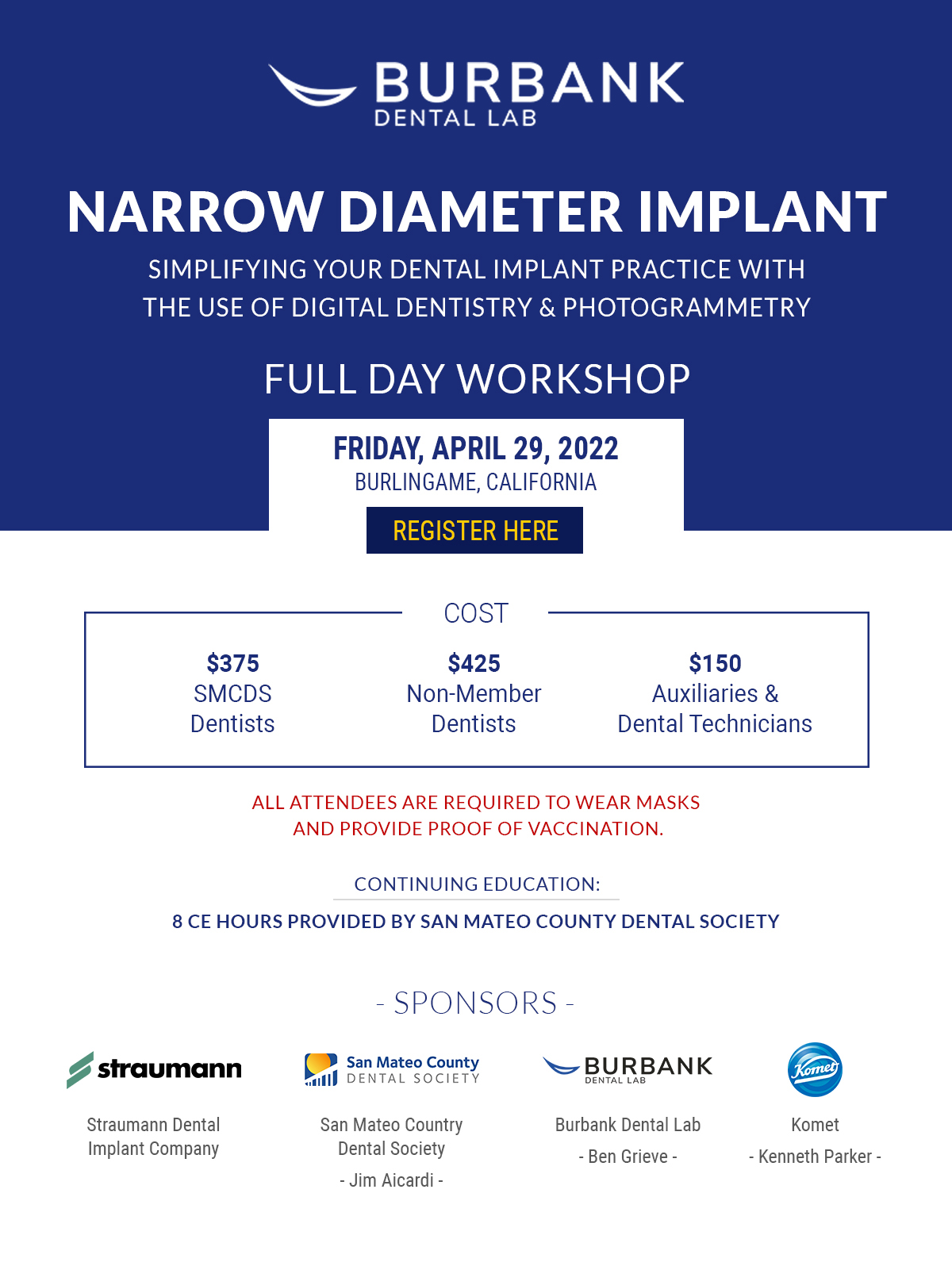 Dr. Peter Karsant, DDS, will be presenting on "Narrow Diameters with the Use of Guided Surgery and i-Cat Imaging," demonstrating the accuracy and benefits of using photogrammetry with narrow diameter implants. Dr. Karsant has lectured locally and internationally on implants and endodontics and maintains a private practice in San Francisco.
Workshop attendees will receive training in the following areas:
transitioning to a digital workflow
Carbon M2 3D printers
photogrammetry in implant dentistry
surgical and prosthetic protocol for narrow-diameter implants
digital solutions for custom abutments, guided surgery, and photogrammetry
communicating with patients about the benefits of narrow diameter implants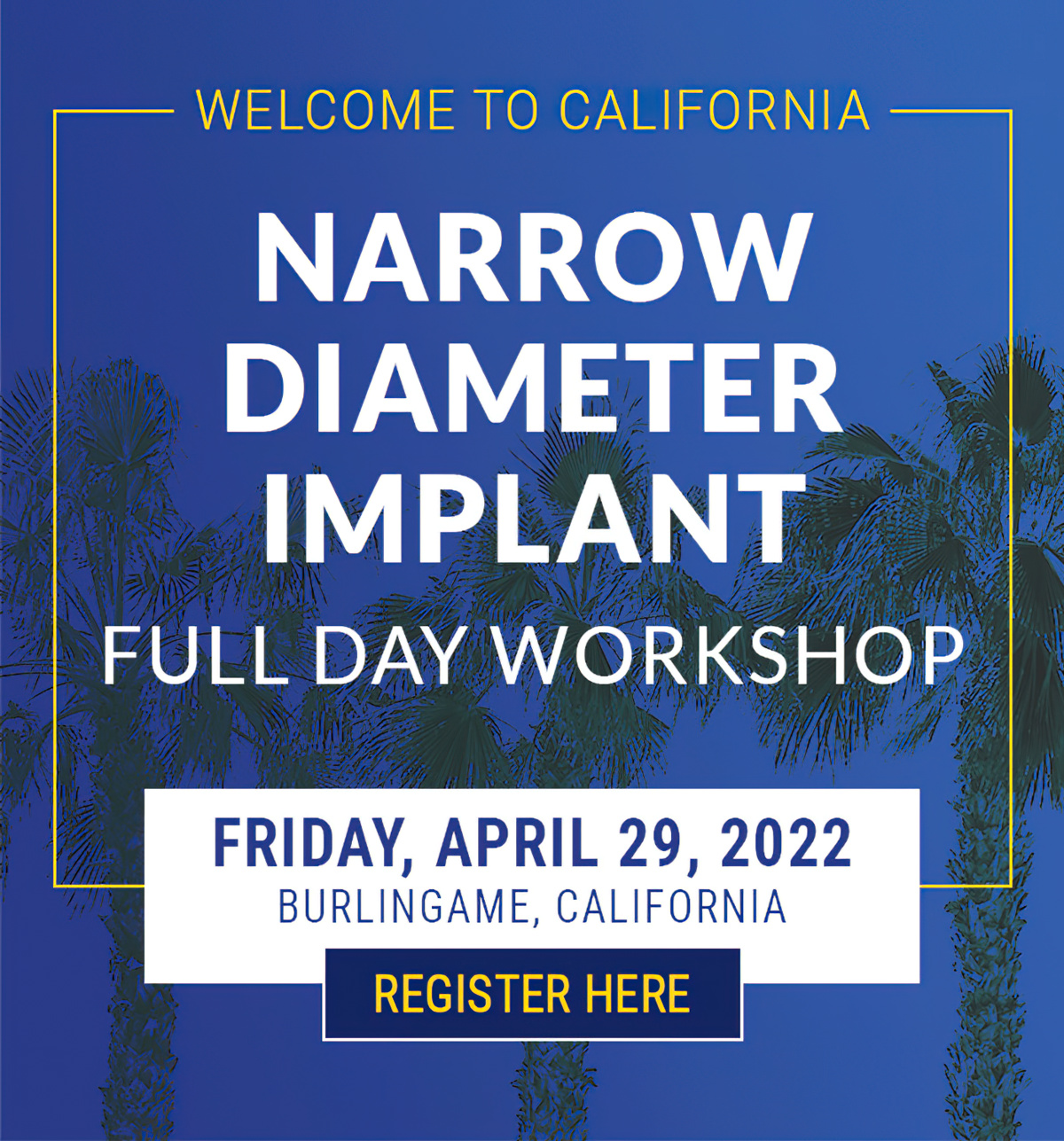 To register for the full-day workshop and for cost information, visit Burbank Dental Lab at https://burbankdental.com/event/narrow-diameter-implant/. This is an in-person event. Masks and proof of vaccination will be required.
                                                                                                               ###
About Burbank Dental Lab: For the last 40 years, Burbank Dental Lab has exhibited its core value to create the highest level of customer satisfaction. Their goal is to be an indispensable part of any dental team to assist in creating the best in dental restorations and patient satisfaction. Their lab is home to some of the greatest smile restoration technology in the world, including Smiles By Design, ZIRMAX Zirconia, SMART 1, DURATEMP, IPS e.max, BiteSoft, Valplast, KeySplint, Straumann, Ivoclar, Vitallium, guided surgery appliances, hybrid restorations, implant provisionals, diagnostic wax-ups, and more. 
Visit their website at BurbankDental.com to learn more.
Media Contact

Company Name
Burbank Dental Lab
Contact Name
Andrew Sedler
Phone
800-336-3053
Address
2101 Floyd Street
City
Burbank
State
CA
Postal Code
91504
Country
United States
Website
https://burbankdental.com/