Bridgeway Senior Healthcare Aids Employees Affected by Hurricane Ida — Bridgewater, Hillsborough, New Jersey
Hurricane Ida was no match for the Bridgeway Senior Healthcare (BSH) family! The company has assisted 26 employees from the Bridgeway Care and Rehabilitation Centers and The Avalon Assisted Living Residences with aid through its Hurricane Ida Assistance Program. 
The remnants of Hurricane Ida impacted the community and the BSH family in life-altering ways. Many BSH employees returned home to extensive property damage and prolonged periods of time without power and running water. A number of devoted employees lost their cars in their efforts to make their way in to work during the storm or leave the buildings after working overtime. 
Many in the community asked how they could help. In response, Bridgeway and Avalon created a GoFundMe that served as a universal location where donations for Bridgeway and Avalon employees, who were impacted by the storm, could be collected. 
In total, $14,160 was raised. In an effort to launch the campaign, BSH companies contributed the first $10,000. The rest was donated by families, friends and even other employees. 
"We are overwhelmed by the outpouring of generosity," said Jessica Pelligrino Tsoukalas, Director of Business Development and Strategy at BSH. "Our employees are so grateful for the generosity and support from our amazing community! Thank you to everyone who donated."
About Bridgeway Senior Healthcare Established in 1981, Bridgeway Senior Healthcare is a family owned and operated company that is committed to providing a continuum of comprehensive healthcare services to patients and residents no matter where they are in life. Since quality measures have been reported, its communities have consistently achieved a CMS 5- Star rating for Quality of Care, and ongoing excellent ratings for staffing of licensed nurses and certified nurses aides. Bridgeway has received Newsweek's and U.S. News & World Report's Best Nursing Homes awards. In 2020 and 2021, it was recognized as one of the Top Workplaces in New Jersey. To learn more, visit www.BSHCare.com 
Media Contact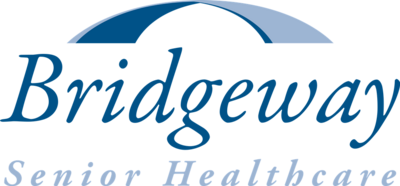 Company Name
Bridgeway Senior Healthcare
Contact Name
Jessica Pelligrino
Phone
908-281-4624
Address
395 Amwell Rd
City
Hillsborough Township
State
New Jersey
Postal Code
08844
Country
United States
Website
http://www.bshcare.com/