— Bridgewater, Hillsborough, New Jersey
Bridgeway Senior Healthcare is honored to offer the local community access to respite care for their loved ones at their skilled nursing facilities and assisted living residences. Respite care is a short-term reprieve for family members who care for seniors in the area. The programs are available at all four locations, located in Bridgewater and Hillsborough, and are designed to offer caregivers a sense of comfort knowing their loved one is getting the care they deserve while surrounded by a warm and home-like environment.
The Bridgeway and Avalon interdisciplinary care teams are experts at working with patients and their families to provide care and services uniquely tailored to the needs and preferences of each individual. They design our respite care programs with the patients' comfort and safety in mind, so family members can rest assured that the patient's stay will be pleasant and enjoyable. Many families even decide to live in our communities permanently after seeing that their loved ones are fond of our accommodations and services.

With Bridgeway Senior Healthcare's patient-centered respite care, family members can have peace of mind that their loved one is in good hands. Our unsurpassed, comprehensive continuum of care has earned the trust and respect of the community and has made us a leader of senior-living healthcare in Central New Jersey. Our award-winning team of skilled and compassionate caregivers is committed to providing personalized care and making sure that those who stay at Bridgeway or Avalon, whether for the short or longer term, feel the warmth of home away from home. 
To learn more about Bridgeway Senior Healthcare respite care services, call (XXX) XXX-XXXX or visit our website at www.BSHcare.com.
……………………
About Bridgeway Senior Healthcare
Established in 1981, Bridgeway Senior Healthcare is a family owned and operated company that is committed to providing a continuum of comprehensive healthcare services to patients and residents no matter where they are in life. Since quality measures have been reported, its communities have consistently achieved a CMS 5-Star rating for Quality of Care, and ongoing excellent ratings for staffing of licensed nurses and certified nurses aides. Bridgeway has received Newsweek's and U.S. News & World Report's Best Nursing Homes awards. In 2020 and 2021, it was recognized as one of the Top Workplaces in New Jersey.
Media Contact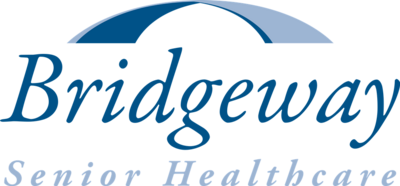 Company Name
Bridgeway Senior Healthcare
Contact Name
Jessica Pelligrino Tsoukalas
Phone
908-281-4624
Address
395 Amwell Rd
City
Hillsborough Township
State
New Jersey
Country
United States
Website
http://www.bshcare.com/