Scottsdale, AZ – Planning for the future is a personal journey individuals must embark on to secure their wealth on behalf of their families, friends, and community. However, there can be gaps and improperly drafted plans that can take a long time to remedy without the correct legal background. This is the reason Braun Siler Kruzel PC, an estate planning law firm, helps individuals strengthen their legacies for future generations. 
Since the inception of Braun Siler Kruzel PC in 1999, it has focused on providing trust administration and estate planning services while also settling uncontested and contested estates on behalf of its clients. Today, the firm is run by Bradley S. Braun and Gregory M. Kruzel, experienced estate planning attorneys. They have been key players in securing the futures of their clients, have been committed to service, and have created long-lasting relationships with their clients and other lawyers in Arizona. This devotion led to them being selected for inclusion in The Best Lawyers in America ® 2022 by their peers for trusts and estate litigation.
The award-winning attorneys lead a team of highly qualified and experienced lawyers who are all passionate about helping their clients every step of the way. With the understanding that planning for the future can be stressful, frustrating, and scary, the team ensures that their clients are comfortable, well-informed, and updated as needed. 
Braun Siler Kruzel PC offers comprehensive estate planning services to cover families, partnerships, real estate investments, manufacturing concerns, and other business-related issues. They are also experts at providing probate and trust administration services for their clients to ensure their estate plans are followed and their assets transferred according to their wishes. 
Additionally, the team works on real estate concerns on behalf of their clients. Clients who need business organization and succession planning, charitable gift planning, and tax planning can also rely on Braun Siler Kruzel PC for assistance. 
As a client-centered firm, their main priority is their clients. This is why they tailor their services based on the needs, goals, and expectations of each client. They are also passionate about giving back to the community by staying active members of the Scottsdale Chamber of Commerce, being volunteers for causes, offering sponsorships, providing financial support, and serving as board of directors for numerous organizations.
To schedule an appointment with Braun Siler Kruzel PC, contact (480) 951-8044. Or visit 14811 N Kierland Blvd #500, Scottsdale, AZ 85254, US. For any inquiries about their services, visit our website. 
Media Contact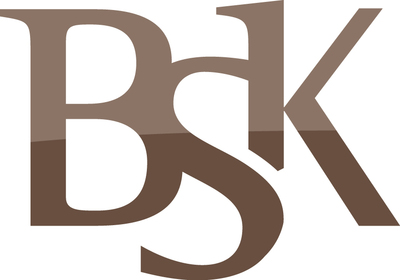 Company Name
Braun Siler Kruzel PC
Contact Name
Gregory Kruzel
Phone
(480) 951-8044
Address
14811 N Kierland Blvd #500
City
Scottsdale
State
AZ
Country
United States
Website
https://bskazlaw.com/