Edgewater, FL- Aside from saving 80% off retail rates, each of their mattresses comes with a manufacturer's warranty and is brand new, still in its original packaging, ensuring that no product is secondhand, refurbished, or defective. Queens, Kings, Twins, and Fulls are available in various styles and sizes, including Hybrid Mattresses, Gel-Infused Memory Foam Mattresses, Adjustable Bed Mattresses, Adjustable Bases, and Platform Beds.
Boxdrop Fun Coast FL Mattress & Furniture is a one-of-a-kind mattress store. They offer the highest quality mattresses at wholesale pricing, which has resulted in hundreds of 5-star reviews from happy clients across all of their social media platforms, with one of them saying: "This is the best mattress we have ever owned. The cooling effects and support make for a great night's sleep. We added a Sapphire Sleep adjustable base not just for comfort but for all the health benefits. Highly recommend!!"
Blowout bargains on super-comfy, high-quality mattresses are available at Boxdrop Fun Coast FL Mattress & Furniture. Clients can save up to 80% off conventional retail prices while supplies last. Serta, Beautyrest, Simmons, Sapphire Sleep, Sleep2Win, and other brands are all on sale. Families from all across the area entrust their comfort to Boxdrop Fun Coast FL Mattress & Furniture. The store is strategically positioned, ensuring that clients have easy access to mattresses providing a restful night's sleep every time.
 To make the best mattresses accessible to everyone, regardless of their current financial situation, Box Drop Fun Coast purchases its products directly from the manufacturer and maintains a low overhead so that they may pass on significant savings to their clients.
The top products from leading mattress brands are available at clearance center pricing at the Florida mattress store.
Florida residents can get the most comfortable, supportive, and high-quality mattresses on the market from Boxdrop Fun Coast FL Mattress & Furniture. In addition, they can also put down $40 and pay no interest for 90 days if they use the store's financing choices. Their staff is also super helpful, and clients can maneuver around the store in a low-pressure environment.
The buying process is quite simple and straightforward as the client is required to schedule a time with Boxdrop Fun Coast FL Mattress & Furniture by calling, texting, or messaging them on Facebook. A staff member will discuss the client's needs and set up a time for them to visit their clearance center, after which the mattress will be ready for pickup. The Boxdrop Fun Coast FL Mattress & Furniture clearing facility assists clients in locating the ideal mattress for them. Clients can obtain their best deal, save 50–80% with BoxDrop discount prices, and take advantage of 90-day and no-credit financing options.
To learn more about Boxdrop Fun Coast FL Mattress & Furniture, visit their store at 2631 Guava Dr, Edgewater, FL, or call them at (530) 570-9341. For more information, visit their website.
Media Contact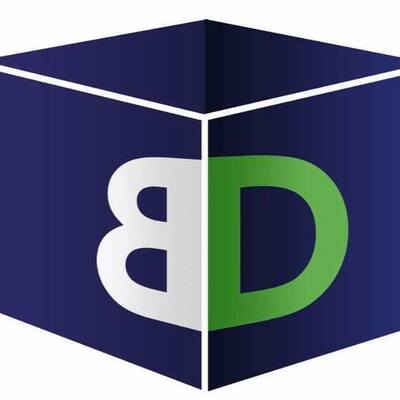 Company Name
Boxdrop Fun Coast FL Mattress & Furniture
Contact Name
Bob Wert
Phone
(530) 570-9341
Address
2631 Guava Dr
City
Edgewater
State
FL
Country
United States
Website
https://www.facebook.com/Andyw1Fun/