SALT LAKE CITY, UT: Black Cliffs Partners, a leading private equity and real estate investment firm in Salt Lake City has announced a significant investment in Orion Haus, the leading homesharing-friendly apartment brand in the U.S.
Adding another real estate business to its investment portfolio, Black Cliffs Partners looks to diversify and strengthen their position in the real estate and homesharing market.
Michael Lunt, Managing Partner of Black Cliffs Partners, expressed his excitement about the investment, "We see Orion Haus as having a huge growth trajectory. Adding Orion Haus to the Black Cliffs family is an exciting opportunity to provide the homesharing offering to the 22 Million multifamily apartments in the United States, and across the globe."
Orion Haus is the most in-demand name in multifamily with $200 million in assets under management and a waitlist of over 30,000+ apartments on their move-in waitlist. The average American spends more than 50% of their income on rent. Orion Haus renters earn money while they're away by subletting to travelers on Airbnb, Vrbo and Google.
Cindy Diffenderfer, CEO of Orion Haus said, "Black Cliffs Partners and Orion Haus are perfectly aligned in their missions. Orion Haus's mission is to democratize the homesharing landscape and to turn every renter into a real estate investor. Black Cliffs Partners seeks to push Orion Haus to sustainable expansion across the country and the world at large."
Orion Haus recently announced that in support of their mission to democratize the homesharing industry, Orion Haus would also allow renters to become shareholders in their company. "VCs have been heavily invested in the space for years, but now Orion Haus is creating opportunities for everyone, big and small. We're here to support everyday renters who work day and night trying to make a good life for themselves and their families. Now when they pay rent to Orion Haus, they can rest easier knowing they have an ownership in the company as well," said Orion Haus CEO Cindy Diffenderfer.
"We're delighted that Black Cliffs Partners are supporting Orion Haus in this mission as partners and investors," said Diffenderfer.
See the initial stock offering at Start Engine. 
Media Contact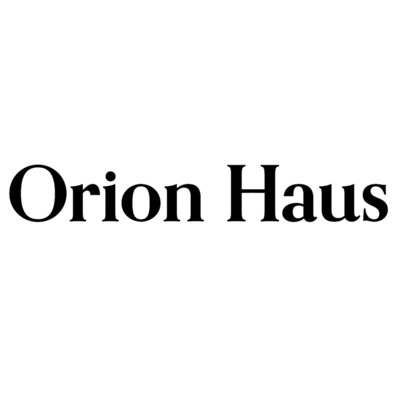 Company Name
Orion Haus
Contact Name
Kanan F. Whited IV
Phone
516-636-7466
City
SALT LAKE CITY
State
UT
Country
United States
Website
https://www.orionhaus.com/