Manchester, MD: BFMD, LLC Is a premier plumbing company offering water, sewer, drain installation, and emergency plumbing services. For the water pipes, the company diagnoses and repairs leaking, blocked, frozen, bursting, and corroded pipes. Drain cleaning entails a complete sewer and drain cleaning and the team unclogs the system keeping the drainage flow unimpeded. 
The company offers a complete service on the sewer system which includes installation, inspection, replacement, and repair of sewer and septic pipes. They offer a tree root removal service which is one of the main causes of sewer line problems. The roots are attracted by the vapor coming from the sewer lines due to cracks or loose joints. Once inside, the roots clog the sewer line as they grow and trap debris. Other problems with sewer pipes include grease buildup, corroded pipes, and clogs. Their other key service includes video camera inspections of underground pipelines using specially designed cameras.  For all the above services they offer free estimates.
BFMD, LLC has a team of expert Carroll County plumbers that offer prompt and professional services in the metropolitan Baltimore, MD area. They specialize in a full range of plumbing services and clients are likely to get all their issues sorted at a go. The company also offers a 100% satisfaction guarantee. A company representative had this to say about their services, " We are committed to offering prompt services to our clients considering the nature of our work which sometimes involves emergencies. We do not want to arrive when the system has already messed up your property. We even have a slogan in our company that 'if there is any delay, it's you we pay."
BFMD, LLC is locally owned and operated guaranteeing quality services at affordable prices to the locals. The company has a 4.5 rating on Home Advisor and  Angie's List. In a bid to subsidize their services, they offer different coupons to clients. Currently, they have a $100 off coupon for sewer and water service replacement. They also have a main drain cleaning coupon which comes with a free video sewer inspection. The coupons can be accessed on the company website with more information on the terms and conditions.
The company offers other service, including, water meter installation, fire hydrant repairs and maintenance, and connection of sewers to the main lines. They also have years of experience dealing with applications and permits concerning the public right of way.
BFMD, LLC is located at 4219-A Hanover Pike, Manchester, MD 21102, US. They can be reached by phone at 410-440-5814 for more information on their plumbing services. For Carroll County sewer line inspection or to learn more about BFMD, LLC, their services, and discount coupons, visit the company's website.
Media Contact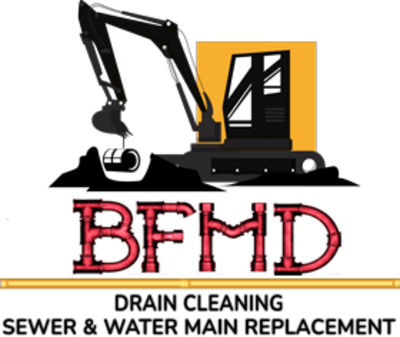 Company Name
BFMD, LLC
Contact Name
Artie Bell
Phone
410-440-5814
Address
4219-A Hanover Pike
City
Manchester
State
MD
Postal Code
21102
Country
United States
Website
http://bfplumbingmd.com/