Chico, CA: Ridgeside K9 NorCal Dog Training is home to experienced and knowledgeable dog trainers ready to transform the dog into an obedient pet for the whole family's enjoyment. With over 10-years of training experience, more than 1000 dogs have been trained at the Northern California-based facility. Their complete dog training schedule features Board and Train, Day Training, Puppy Training, Private Training, Aggression or behavior modification, and grooming services. One critical component of Chico Dog Training is evaluating the dog and listening to the owner before crafting a program that promotes harmonious co-existence.
At Ridgeside K9 NorCal Dog Training, every dog is treated like family, which translates to quality services. The dog trainers working at the facility have over 10 years of experience. Richard E. Hartman, a 25-year law enforcement veteran and Chico, CA native, is the facility's lead trainer and contact person. He has been a full-time K9 handler for 15 years and has helped place several dogs into service.
Stress-free grooming is a critical component of dog care at Ridgeside K9 NorCal Dog Training. The service is provided by experienced dog trainers and targets all dog breeds. Dog owners here also enjoy same-day appointments, haircuts, teeth cleaning, and creative grooming. Group classes are provided as a strategy to control distraction and sharpen obedience. At the end of the training, the skilled trainers will ensure the dog learns to ignore competing motivators such as dropped treats, people, and other dogs.
The 5-Star rated dog training facility offers full obedience training for dogs of all ages. The facility's Day-Training program is ideal for busy people looking for quick obedience lessons and transformative results. This program includes lodging for the day and in-house training sessions. The lead dog trainer at Ridgeside K9 NorCal Dog Training – Chico Dog Trainer Richard works alongside Kiersten Friedman, a trained Veterinarian Emergency Room Assistant and expert trainer on behavioral issues.
Ridgeside K9 NorCal Dog Training is happy to get every dog professionally trained to create the best possible relationship with the owner. The Puppy Board and Train are organized weekly and cover basic obedience and manners and behavior modification. The private lessons are conducted away from the training location; a travel charge of $50 is included, with an additional $150 to cover the initial training evaluation.
To speak to the dog training experts at Ridgeside K9 NorCal Dog Training, call (530) 519-3155 or visit the office at 931 W 5th St Suite 180, Chico, CA 95928, US. Ridgeside K9 NorCal Dog Training serves Northern California and surrounding areas including Chico, Roseville, San Francisco, Sacramento, El Dorado Hills, Walnut Creek, Tahoe, Vacaville, Folsom, Redding, CA, and Reno in neighboring Nevada.
Media Contact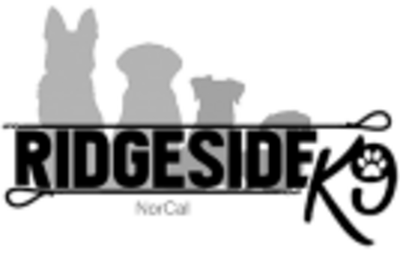 Company Name
Ridgeside K9 NorCal Dog Training
Contact Name
Richard E Hartman
Phone
(530) 519-3155
Address
931 W 5th St Suite 180
City
Chico
State
CA
Postal Code
95928
Country
United States
Website
https://www.ridgesidek9norcal.com/