Brooklyn, NY – Beezy Beez Honey team hand-selects all ingredients for making their products to ensure that they meet the highest standards. Customers shopping on their online platform can expect to get a 100 percent natural product that contains no harmful extras that can compromise their health or wellness.
Shopping on the Beezy Beez Honey online marketplace offers customers access to a wide range of natural products that have been specially formulated for quality and satisfaction. Customers will find products like the Beezy Beez Botanical Extract Honey, herbal honey freshly harvested from the company's own bee farm. The honey is creamed and infused with Botanical Extracts to deliver a wide range of health advantages to consumers. Their product range also includes the Beezy Beez Botanical Extract Balm, which contains simple, natural ingredients like Raw Beez Harvested honey, Arnica wild extracted oil, eucalyptus lemon oil, botanical hemp extract oil, manuka honey, Raw beeswax, coconut oil, royal jelly, raw honey, and emu oil. Consumers can also explore the Beezy Beez Botanical Extract Oil, which contains ingredients like botanical hemp extract oil, sunflower lecithin oil, and MCT (coconut oil).
Describing their experience with the Beezy Beez Honey line of products, several users have left positive reviews on its website and other online forums. One of their customers said, "This honey has given me the best sleep I've had in months. Due to back issues, my sleep patterns have changed, which means very little sleep for me. After trying numerous products with not very good results, I decided to try the honey. I'm so glad I did. A teaspoon before I go to bed, and I'm getting 7 hours of good restful sleep. I feel great in the morning, with no after-effects. I'll be ordering more."
New customers who wish to learn more about Beezy Beez Honey and their products are welcome to explore their website for more product options like new limited-time pumpkin spice gummies, extra-strong botanical extract lotion, botanical extract balm – 100% natural ingredients, botanical extract doggy treats, Botanical extract herbal Caffeine Free tea, Beezy in a Box, Botanical extracts Sweet Box, and Beezy Beezy Baked Edibles.
Beezy Beez Honey offers a 365-day 100% money-back guarantee on all products sold. Browse their website to purchase their products or call 646-741-9903 for inquiries. They are located at 2674 Gerritsen Ave, Brooklyn, NY, 11229, US.
Media Contact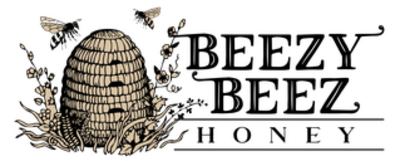 Company Name
Beezy Beez Honey
Contact Name
Boris Savransky
Phone
646-741-9903
Address
2674 Gerritsen Ave
City
Brooklyn
State
NY
Postal Code
11229
Country
United States
Website
https://www.beezybeezhoney.net/