Grand Rapids, MI – Hearing problems can affect anyone at any age. Fortunately, today science has progressed far in bringing a range of hearing aids, specially designed to collect real-world information about an individual's acoustic lifestyle. AVA Hearing Center aims to remain at the forefront of its patients' needs, offering them the latest and finest in hearing aids. 
This Grand Rapids-based hearing center offers a variety of hearing aids, including top-quality Behind-the-Ear and Receiver-in-Canal hearing aids with custom-fit ear molds, as well as In-the-Ear and In-the-Canal hearing aids that are custom-fitted to patients' unique ears.
As an additional benefit, AVA Hearing Center offers a complimentary FLEX: TRIAL hearing aid opportunity that allows patients to experience the latest technology in their own listening environment for a week. The center monitors their experience with modern technology to identify which features are suited to the patient's listening needs. 
"A great hearing aid fitting is crucial to hearing aid performance. After you've chosen the hearing aids that match your needs and lifestyle, we will program your hearing aids to fit your exact hearing needs. We use real-ear measurements to confirm your hearing aid settings and provide outcome testing to validate your prescription." Said the representative for AVA Hearing Center regarding their detail-oriented services.
AVA Hearing Center has been serving its community since 1998, operating under the leadership of Dr. Karen Jacobs, a compassionate audiologist with decades of hands-on experience helping patients to treat all types of hearing conditions. Dr. Jacobs has served on many professional committees and boards, including Central Michigan University College of Health Professions Advisory Board, American Academy of Audiology Executive Board, President of the Michigan Academy of Audiology, and State of Michigan Licensure Board. 
As owner and founder of AVA Hearing Center in Grand Rapids, Michigan, Dr. Jacobs has strived to have a hand-selected team that focuses on providing patients with the most pleasant and reliable care. The office has also been fully equipped with the latest technology, ensuring effective and customized solutions for all their patients' needs. 
In addition to custom hearing aids Grand Rapids, AVA Hearing Center offers comprehensive hearing testing services developed with world-class technology to accurately show the type, degree, and specifics of hearing loss. 
AVA Hearing Center is located at 5344 Plainfield Ave NE, Suite 4, Grand Rapids, MI, 49525. The office is open Monday through Thursday 9:00am-5:00pm (closed for lunch 12:00pm-1:00pm), Tuesday evenings by appointment and Fridays 9:00am-1:00pm. To book an appointment, contact their team by phone at (616) 365-1979. For more information about hearing aids or to schedule an appointment via an electronic form, visit the center's website. 
Media Contact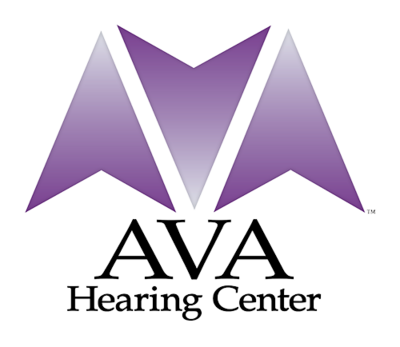 Company Name
AVA Hearing Center
Contact Name
AVA Hearing Center
Phone
616-365-1979
Address
5344 Plainfield Ave NE, Suite 4
City
Grand Rapids
State
Michigan
Postal Code
49525
Country
United States
Website
https://avahearing.com/