China does not always welcome visitors, but the country is making an exception for Harry Harding. The Australian-born singer and TV host — who also goes by the name of "Hazza" — is raising awareness of mental health and drug issues and helping to engender change.
Harding is heavily involved in supporting activities for the Yao Foundation, an organisation set up following the devastating 8.0 magnitude earthquake that rocked Sichuan Province in 2008. In 2019, he hosted the Marriott International South China Black Tie Gala Dinner, which raised more than 2.4 million yuan for the region, providing much-needed capital to replace more than 185 schools destroyed in the disaster. 
Alongside his broadcasting and singing commitments, the TV personality also dedicates a significant proportion of his time to helping young people work through their mental health issues. In 2020, Haizhu District — one of eleven districts in Guangdong city — named Harding as its "anti-drug ambassador" after his substantial contribution in this area.
While the Western press can talk negatively about foreigners in the country, Harding is keen to point out that they can have a positive impact as well. 
"I understand that some people, including Chinese people, could feel frustrated when they see foreigners producing content that portrays themselves as enjoying a comfortable life in this country when there are still many people in China that have only recently been lifted out of poverty," Harding says. However, he continues, there are foreigners in the country who are doing good things, "including my work to spread awareness of mental health and drug issues among school children."
Harding's resumé is full of examples of how Westerners can improve conditions in the country. In 2016, he won China News Award – First Prize, for his journalistic work. He also received a congratulatory message from Chinese President, Xi Jinping, during the awards ceremony. Also in 2016, he received the provincial-level Guangdong News Award – First Prize, and was named Australian-China Alumni Association and TOEFL Young Australia-China Alumni of the Year. 
Harding is keen to point out that he doesn't take sides, particularly "when it comes to politics." "I am not a politician," he says, "nor am I an expert in the field." His work, he says, "revolves around reporting on issues and news according to how local media here perceives them." He is providing a service, he says, because he is adding to the various perspectives on Chinese life, helping to bring them to underprivileged communities. "It is better than having no clue at all as to what other people are thinking, right?"
China and Australia are two entirely different countries, Harding says. But, despite their differences, he believes that they can work together. 
To learn more about Harry Harding or contact him about his work, please visit https://www.hazzachina.com/. 
Media Contact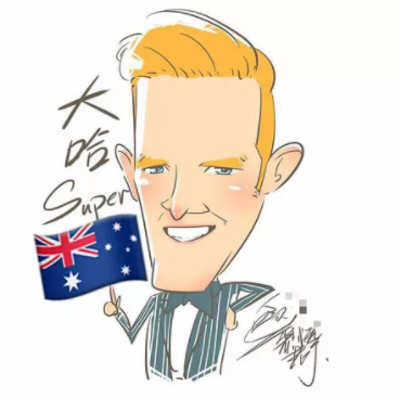 Company Name
Hazza
Contact Name
Harry Harding
Address
Guangzhou
Country
China
Website
https://www.hazzachina.com/