Austin, TX: Ausco Air Austin offers heating tune-up services for as low as $69. A Tune-up is essential as it enables the heating systems to operate efficiently and safely. This ensures consistent and optimal indoor comfort throughout the cold season. The process involves a thorough cleaning and adjustments to the system, ensuring the system runs smoothly. An annual tune-up on the heating system is highly recommended as it saves the property owner thousands of dollars used on repairs and replacements. It also guarantees the heating system operates efficiently and reliably throughout the winter season and also extends the system's life span in the long run. 
Ausco Air Austin has a team of experienced technicians who are on call 24/7. Their technicians have the expertise and adequate training to handle any matter related to HVAC, regardless of how complicated the problem is. The contractor is fully licensed and insured for client protection. The company representative had this to say about their services and the need to use professional services. "We have over two decades of experience on HVAC systems and know exactly what to look for. Our experienced team shows up with industry-leading service giving you the peace of mind that you need. Remember that doing it yourself completely voids the warranty, may lead to more damage to the system and does not guarantee your safety. Let our licensed Austin heating and cooling professionals handle your home's systems."
Ausco Air Austin has over 20 years of experience in the HVAC industry. Their heating services include repair, replacement, and maintenance checks on furnaces, heat pumps, and gas heaters. An average electric furnace should last between 20-30 years and a gas furnace between 15- 20 years, depending on how well the client maintains it. The heating system has a way of giving a warning when it's not operating on the optimum. Some warning signs that indicate the need for a heating tune-up include odd or new noise from the unit, cold air blowing from the vents, and rooms warming unevenly. This could indicate clogged filters or a problem with the ductwork. Other indicators to look for include poor air quality, an unusually high gas bill, and heat and ducts not heating up satisfactorily.
Besides heating services, Austin heating and air has a variety of other services such as AC repair, Ac installation, and commercial services. They also offer scheduled maintenance plans which help avoid costly replacements and repairs. Their other services include diagnosis of various problems, replacement of faulty parts, and installation of new equipment. They also replace old equipment with state-of-the-art technology, which helps clients save on money.
Ausco Air Austin is located in Austin, TX, 78750, US. Call them at  (512) 643-9038 for more inquiries on their services, or visit their website for detailed information, including available financing options and promotions.
Media Contact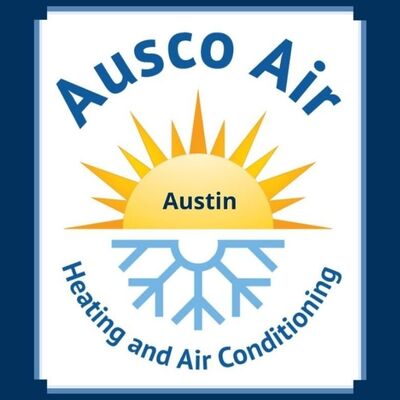 Company Name
Ausco Air Austin
Contact Name
John Cahill
Phone
(512) 643-9038
City
Austin
State
TX
Postal Code
78750
Country
United States
Website
https://www.auscoair.com/austin-heating-and-air/